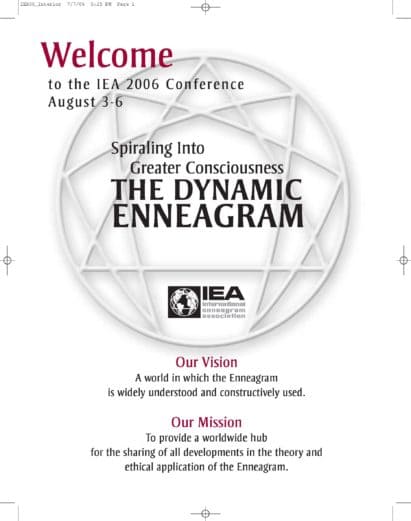 [NO RECORDING]
How do you introduce the Enneagram in a way that is quick, enjoyable, and engages people at a personal level? Rosemary has used collage as a projective technique in qualitative market research for over 13 years. She adapted the collage approach to teaching the Enneagram in order to offer participants both an enjoyable space in which to be creative and to facilitate personal disclosure.
This technique has been highly successful with individuals, organizational teams, teachers and spiritual communities. This enjoyable experiential session will give you an opportunity to learn how to present the Enneagram in a creative, interactive way in a matter of hours.
Rosemary Cowan has worked in various sectors: Health Service, Advertising, Film, and Qualitative Market Research, and is currently training to be a transpersonal psychotherapist. In 2002, just before she certified as an Enneagram teacher, she and Paul Cowan set up the London Enneagram Centre, which holds regular monthly meetings in London, Guildford and Bristol, exploring many aspects of the Enneagram. In addition, she runs regular introductory sessions, Enneagram trainings in business and organizational settings, and workshops for couples who use the Enneagram in their relationships. Rosemary is currently a supervisor with, and training to deliver, the Palmer-Daniels' Trifold School's Enneagram Professional Training Program in the UK.
Rosemary Cowan
2006
2006 IEA Global Conference
Chicago, Illinois, USA