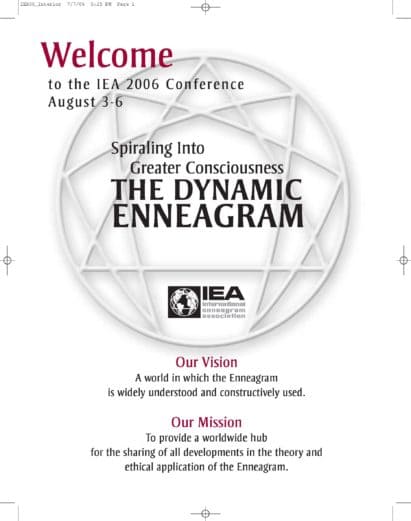 The Levels were not part of the original Enneagram teachings by Oscar Ichazo and Claudio Naranjo; indeed, they did not even make the basic distinction between "healthy,""average," and "unhealthy" functioning within type. First to do this was Don Riso in 1977 and he went even further and discovered nine distinct "Levels of Development" (a map of the whole spectrum of being and awareness–as well as psychological elements of personality) within each type. Don and Russ have also discovered that the Levels encompass the four basic Enneagram dynamics given by Ichazo–the Passion, Fixation, Virtue, and Holy Idea.
In this session, Don and Russ will map these four central Enneagram teachings on the Levels of each type, and show a relationship to a more presence-based way of working with this information for awakening. For example, if the Passion is the emotional distortion, the psycho-spiritual "engine" that drives each type, when does it arise and where can it be placed on the Levels? The Levels allow us to visualize the relationship between the Passion, Fixation, Virtue, and Holy Idea–as well as other main features of the personality (such as the Riso-Hudson "WakeUp Call," the "Root of All Evil," and other features embedded in the Levels). More clarity, insight, understanding, compassion–and the possibility of real change and transformation are possible. Music and an exercise are planned.
Don Richard Riso
Russ Hudson
2006
2006 IEA Global Conference
Chicago, Illinois, USA
The following content is accessible for members only, please sign in.
DO log in with the personal email address for your IEA member account.
DO NOT log in with an email address for an Accredited Enneagram School (AES) accounts or Accredited Training Program (ATP).

AESs and ATPs no longer have separate accounts.

Instead, log in with the sponsor's IEA member account in order to make changes.
If you believe this is an error, try signing out and signing in again.