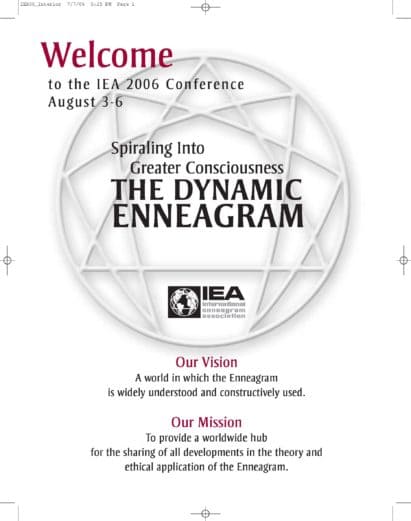 We offer a day of quiet retreat, meditation, and reflection for a deepening of our inner experience of awareness, body, breath, and type.
Santikaro, a Buddhist teacher who trained as a monk in Thailand for many years, will lead a day of practice drawing on Buddhist tradition and adapted to Enneagram studies. Our primary activity will be sitting meditation using the breathing as foundation and guide (taught through guided meditations). This will be supplemented by walking meditation, stretching, qigong, and work with posture, as needed by participants. Santikaro will also lead discussions about how type plays out in meditation, both healthy contributions and interfering diversions. Suggestions will be shared on working with type material as it comes up in contemplative meditation. Santikaro has been leading meditation retreats since the mid-80s and continues to do so in the USA, Thailand, and elsewhere. In recent years, he has developed a retreat format that integrates Buddhist meditation practice and teaching with Enneagram perspectives on type, defenses, motivation, and related spiritual capacities. He has been the primary Enneagram teacher in Thailand, where he integrated its study with Buddhist practice, leading to the growth of a dynamic and diverse network of Enneagram studies there. Since moving to Oak Park, Illinois, in Spring 2004, Santikaro has brought his approach to the Enneagram to the work of Liberation Park, a Buddhist Community and Meditation Center, and offers Enneagram workshops in the area. www.liberationpark.org
Santikaro
2006
2006 IEA Global Conference
Chicago, Illinois, USA
The following content is accessible for members only, please sign in.
DO log in with the personal email address for your IEA member account.
DO NOT log in with an email address for an Accredited Enneagram School (AES) accounts or Accredited Training Program (ATP).

AESs and ATPs no longer have separate accounts.

Instead, log in with the sponsor's IEA member account in order to make changes.
If you believe this is an error, try signing out and signing in again.