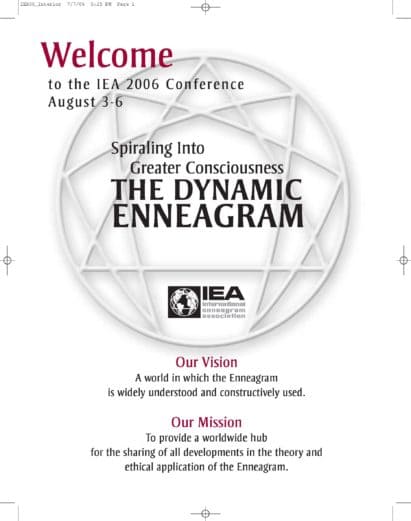 This workshop will offer the participant an overview of spiritual practices in Judaism. It will also provide insight into the connection between these Jewish practices and the Kabbalistic Tree of Life. And by taking participants through an experience of a few of these practices, Hannah will provide an understanding of how to use these practices in Enneagram work.
Hannah Nathans CMC, is founder and managing director of Nathans Consultancy, which specializes in the training of professionals, and co-founder of the Enneagram Foundation Netherlands. Dr. Nathans studied social sciences and was certified as a behavioral science trainer by the Dutch Institute of Psychologists. She is a Certified Management Consultant, and she completed the professional training programs of the Center of Intuitive and Creative Development. She certified as a spiritual director with Lev Shomea, and she is certified as an Enneagram teacher by Helen Palmer and David Daniels. She uses the Enneagram as a model of personal transformation in her work with hundreds of professionals in team building and coaching. She has taught workshops on the Enneagram and Kabbalah and applies the Enneagram in spiritual direction.
Hannah Nathans is the author of Consulting as Second Profession, Getting Results as Consultant, The Enneagram at Work, Towards Personal Mastery and Social Intelligence (also available in English) and Typically Me, Typically You: The Enneagram a Manual for People.
Hannah Nathans
2006
2006 IEA Global Conference
Chicago, Illinois, USA
The following content is accessible for members only, please sign in.
If you believe this is an error, try signing out and signing in again.