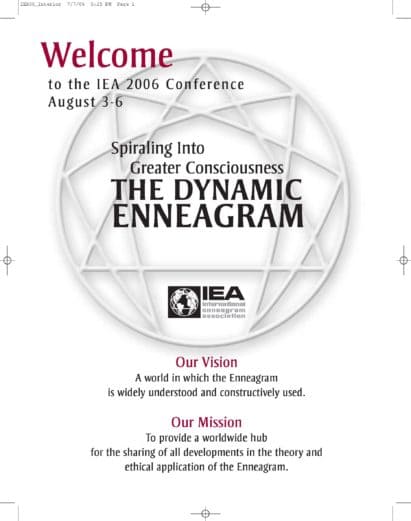 What business behaviors "buffalo" you in the workplace? Bullies, rule mongers, rule flouters, divas–we all recognize our business bete noirs. Whether a boss, employee, or team member, interpersonal challenges can keep us from accomplishing goals– from concluding a successful project to receiving a promotion–and enjoying our work. Drawing on a combined 60 years of experience in employment law, negotiation, and conflict resolution, Gail Barber and Cathy Wright have developed the EnneagramInsights Buffalo Management Tool, a helpful worksheet designed to assist individuals and teams in managing work situations that buffalo them. By answering specific questions intended to isolate and understand reactivity triggers at work, participants move beyond stereotyping and labels to using their own Enneagram style to consciously prepare and develop strategies for more compassionate and effective management of reactivity to those who tend to derail them in the workplace.
Gail Barber, J.D., is General Counsel and Chief Compliance Officer for amsource, a professional employer organization. She has more than 25 years experience as corporate counsel to a Fortune 500 corporation, where she tried cases before judges and arbitrators, negotiated contracts, and advised senior management. Her more than 25 years in business has provided an abundance of opportunity to deal with her own reactivity in a wide variety of contexts: business transactions, labor negotiations, and settlement of litigation.
Cathy S. Wright, J.D., is an experienced trial attorney and is a principal of the Clarus Group, a management consulting firm. She has over 20 years trial experience ranging from antitrust to class actions. She is a certified mediator and has taught Alternative Dispute Resolution, including negotiation techniques, in numerous settings, including as an adjunct professor of law.
EnneagramInsights is a collaboration of Cathy Wright and Gail Barber, offering Enneagram training, workshops, coaching and consulting for business applications and personal growth. Both Cathy and Gail have certified in the Enneagram Professional Training Program and have completed the Train-the-Trainers program.
Gail Barber
Cathy Wright
2006
2006 IEA Global Conference
Chicago, Illinois, USA
The following content is accessible for members only, please sign in.
DO log in with the personal email address for your IEA member account.
DO NOT log in with an email address for an Accredited Enneagram School (AES) accounts or Accredited Training Program (ATP).

AESs and ATPs no longer have separate accounts.

Instead, log in with the sponsor's IEA member account in order to make changes.
If you believe this is an error, try signing out and signing in again.