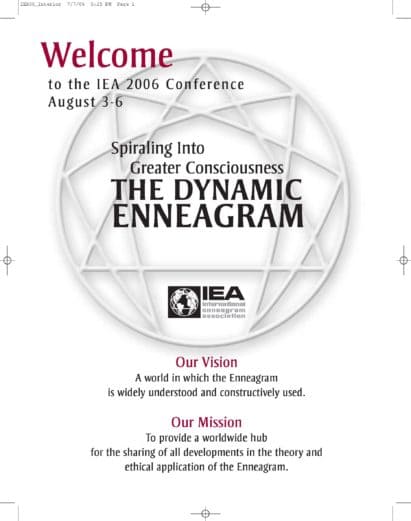 Object Relations theory is the major theory in Western psychology that describes the development of a human from birth to adulthood and offers many insights into the formation and operation of personality. By integrating Object Relations theories with the Enneagram system's map of personality, both views of human personality are expanded and refined. In this presentation, we will explore several threefold Object Relations theories and their exact parallels with the Enneagram's inner triangle, and we will use these developmental insights to map out the basic psychic structure (core wound, defenses, and relational patterns) of each of the nine types.
Beatrice Chestnut, Ph.D., M.A., M.F.T. has been working with the Enneagram for over fifteen years. She has a Ph.D. in communication and an M.A. in clinical psychology. She has worked as a teacher and a group facilitator and currently has a private psychotherapy practice in San Francisco. She uses her knowledge of the Enneagram with her psychotherapy clients, in the groups and trainings she facilitates, and with teams in business settings. She was certified by Palmer/Daniels in 1997 and completed Ginger Lapid-Bogda's "Train-the-Trainers" program in 2005.
Beatrice Chestnut
2006
2006 IEA Global Conference
Chicago, Illinois, USA
The following content is accessible for members only, please sign in.
DO log in with the personal email address for your IEA member account.
DO NOT log in with an email address for an Accredited Enneagram School (AES) accounts or Accredited Training Program (ATP).

AESs and ATPs no longer have separate accounts.

Instead, log in with the sponsor's IEA member account in order to make changes.
If you believe this is an error, try signing out and signing in again.