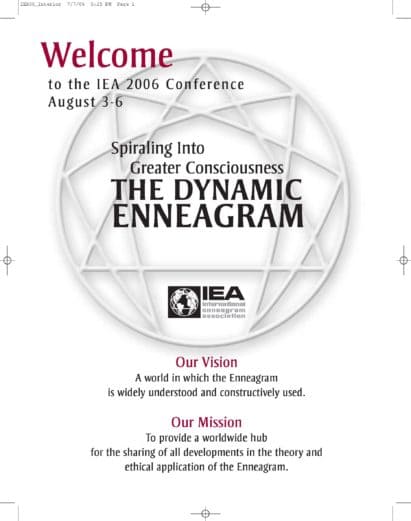 [NO RECORDING]
This presentation is based on a research study that was submitted for a Masters degree in Organizational Change, which explored what happened when the Enneagram was introduced to a cross-functional multi-site team of a major Bank in the UK.
This session, which will be participative, explores how the Enneagram was introduced, its effects on the team, and explains why this intra-psychic model may not be the most appropriate in a psycho-social context.
Paul Cowan facilitates change within organizations with a focus on the unconscious dynamics of teams. He uses the Enneagram in an organizational context and co-teaches with Rosemary Cowan. Together they set up the London Enneagram Centre in 2002, which holds regular monthly meetings in London, Guildford and Bristol. They also run regular introductory sessions, Enneagram trainings in business and organizational settings and Enneagram relationship workshops for couples. Paul is currently a supervisor with, and training to deliver, the Palmer-Daniels' Trifold School's Enneagram Professional Training Program in the UK.
Paul Cowan
2006
2006 IEA Global Conference
Chicago, Illinois, USA