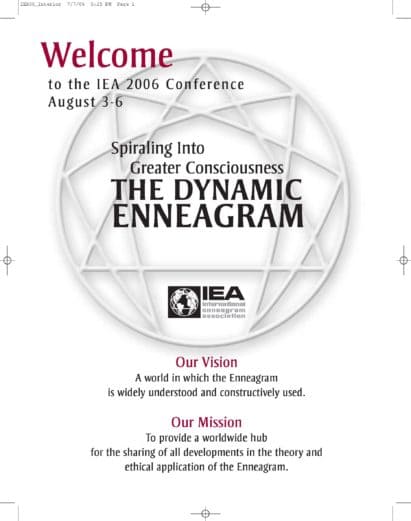 What makes a great leader? Is leadership excellence innate? Can it be developed? The Enneagram offers insights into these three questions that have perplexed management theorists for decades. Leaders of all nine Enneagram styles can achieve excellence, and their success often depends upon whether or not their unique gifts fit the organization's particular challenges. Leaders of all nine styles can also derail or go off track, and they tend to do so in nine different ways.
This session integrates the Enneagram with critical leadership competencies from management theory and the behavioral sciences. Based on material from her forthcoming book, What Type of Leader Are You? (McGraw-Hill 2007), you'll learn how to apply the Enneagram to the most critical problem facing organizations globally – how to develop leadership greatness.
Ginger Lapid-Bogda, Ph.D., has been an organization development consultant for over 35 years, working with Fortune 500 companies, service organizations, and nonprofits. She is the author of Bringing Out the Best in Yourself at Work: How to Use the Enneagram System for Success (McGraw-Hill 2004), which has been translated into six languages. A member of NTL and the OD Network, Ginger teaches at several universities, conducts Trainthe-Trainer programs for individuals and organizations wanting to use an integrated OD/Enneagram approach to consulting and training, and is the most recent past president of the IEA.
Ginger Lapid-Bogda
2006
2006 IEA Global Conference
Chicago, Illinois, USA
The following content is accessible for members only, please sign in.
DO log in with the personal email address for your IEA member account.
DO NOT log in with an email address for an Accredited Enneagram School (AES) accounts or Accredited Training Program (ATP).

AESs and ATPs no longer have separate accounts.

Instead, log in with the sponsor's IEA member account in order to make changes.
If you believe this is an error, try signing out and signing in again.