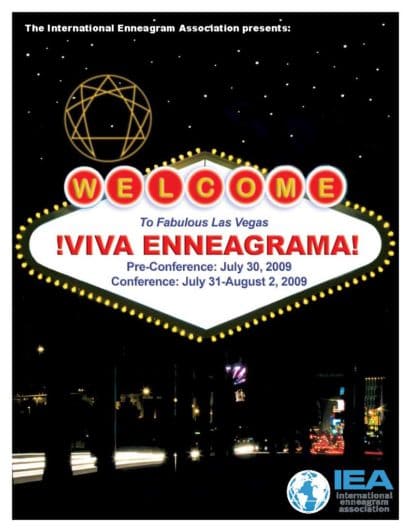 [NO RECORDING]
Learn how the nine different Enneagram styles interact in the work setting by participating in a work-based simulation, then analyzing how the styles relate to each other at their best and when the dynamic is less productive. The session's emphasis will be on making ourselves easier to work with, understanding the dynamics that occur between the Enneagram styles, and learning how to both predict and analyze work interactions using the Enneagram symbol as a map. All participants need to know their Enneagram styles in order to attend, and the session will be useful to participants at all levels of Enneagram knowledge. Because the session is designed around a simulation, it is essential that all participants attend the first hour. Latecomers, unfortunately, will not have the common frame of reference needed to participate in the latter part of the session.
Ginger Lapid-Bogda, Ph.D. has been an organizational consultant, trainer, and coach for over 35 years, working with Fortune 500 companies, professional service organizations, and non-profit organizations. Her two books, both published by McGraw-Hill, describe how to use the Enneagram effectively in organizations — the best-selling Bringing Out the Best in Yourself at Work (2004) and the recent What Type of Leader Are You? (2007). Ginger has also taught at Antioch University, UCLA, USC, and Sonoma State University and is a member of NTL and the OD Network. Through Train-the-Trainer programs based on each book and the companion training materials, Ginger teaches trainers, consultants, and coaches around the world how to use the Enneagram in organizations to improve interactions at work and to enhance leadership capabilities. Her books have been translated into over ten languages. TheEnneagramInBusiness.com;
Claudine Prune lives in Paris where she is a consultant, coach, and trainer using the Enneagram in business. A Palmer-Daniels certified Enneagram teacher, she also translated Lapid-Bogda's books into French.
Ginger Lapid-Bogda
Claudine Prune
2009
2009 IEA Global Conference
Las Vegas, Nevada, USA