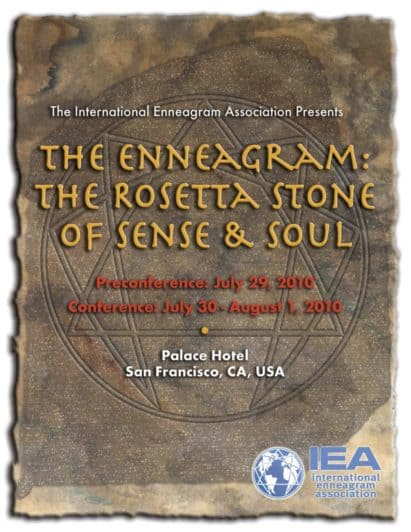 In this seminar participants will pursue the Enneagram Code, in a journey worthy of a Dan Brown novel. We will dissect the modern Enneagram into its components and trace the origin and development of each part of the theory. Sufis, medieval philosophers, modern cosmologists, psychics, mystics, psychologists, and psychiatrists have each made contributions. We will explore those ideas and their significance in this integrated system of human understanding.
Small group discussions will allow participants to evaluate the guidelines of the Enneagram theory against their own life experience. Each person will need to think outside the Enneagram Code, if he/she wants to decipher it.
Come to this session prepared to be surprised.
Patrick H. O'Leary, M.S., M.Div., co-authored the first Enneagram text, The Enneagram: A Journey of Self-Discovery, in 1984 (ISBN 0-87193-214-8). He is an international management consultant specializing in organizational development since 1972. O'Leary teaches a continuing series of Enneagram courses at Cleveland State University. He is a Founder of IEA and served as Executive Director in 1996. O'Leary has trained and certified Enneagram teachers internationally since 1991.
Patrick O'Leary
2010
2010 IEA Global Conference
San Francisco, California, USA
The following content is accessible for members only, please sign in.
DO log in with the personal email address for your IEA member account.
DO NOT log in with an email address for an Accredited Enneagram School (AES) accounts or Accredited Training Program (ATP).

AESs and ATPs no longer have separate accounts.

Instead, log in with the sponsor's IEA member account in order to make changes.
If you believe this is an error, try signing out and signing in again.