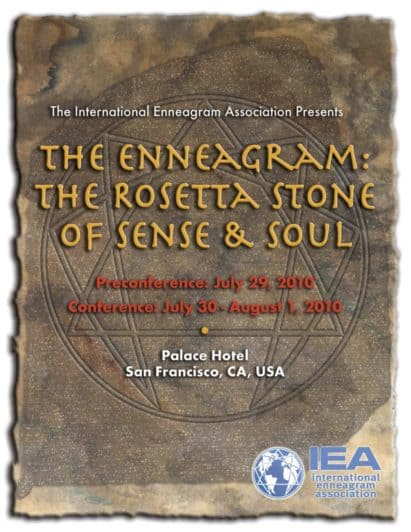 Carol Erickson, assisted by Tom Condon, will work with an audience member who wants to change an Enneagram-related problem, using Ericksonian methods customized to that person's Enneagram style. Such demonstrations are usually vivid, entertaining and intense. Most produce a visible before-and-after difference in the client, as they shift from their Enneagram "fixation" to greater freedom and choice. The demonstration will be followed by a unique experience of "double induction" hypnosis. Carol and Tom will guide the group into a deep, rich experience relevant to each person's application of the Enneagram to their continued growing and changing.
Carol A. Erickson, L.C.S.W., M.F.T. is the Director of the Erickson Institute in Berkeley, California. Carol conducts workshops in the U.S. and Europe and is an adjunct faculty member at the University of California, Berkeley. She has lifelong experience in the field of Hypnotherapy, dating from her childhood as eldest daughter of Milton H. Erickson, M.D. Through the Erickson Institute, Carol maintains an extensive private practice and offers individual and staff trainings for therapists, clinics and agencies. For further information, call.
Thomas Condon has taught over 800 workshops in the United States, Europe and Asia. The Director of the Changeworks in Bend, Oregon, he has been an adjunct faculty member of Antioch University and the University of California at Berkeley. He is the author of over 50 CDs, DVDs and books. His website: www. thechangeworks.com.
Carol Erickson
Tom Condon
2010
2010 IEA Global Conference
San Francisco, California, USA
The following content is accessible for members only, please sign in.
DO log in with the personal email address for your IEA member account.
DO NOT log in with an email address for an Accredited Enneagram School (AES) accounts or Accredited Training Program (ATP).

AESs and ATPs no longer have separate accounts.

Instead, log in with the sponsor's IEA member account in order to make changes.
If you believe this is an error, try signing out and signing in again.