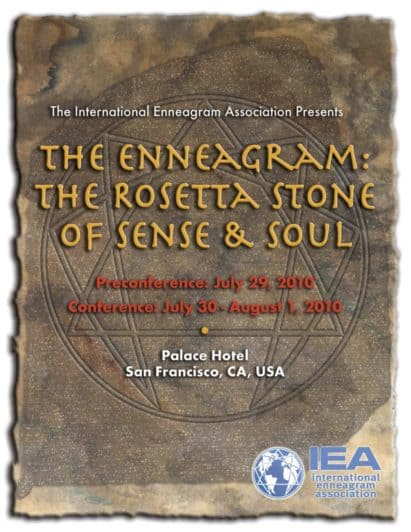 The most thorough and up-to-date career book on the market was published this year by HarperCollins. It's The Career Within You by two Enneagram experts, Elizabeth Wagele and Ingrid Stabb. While other career books often put "Getting to know yourself " way down on the list, Wagele and Stabb consider self-knowledge to come first. Among many other innovations, they have isolated five primary Enneagram career strengths for each type and invented a test engineered to coax your career preference from the truest part of yourself.You will see just how their "Wagele-Stabb Career Finder" works by doing it yourself. The results have proven to be extremely helpful to those who've experienced the process. Even if you are satisfied with your career, you can benefit from this workshop. Besides finding out something you may not have known about yourself, this workshop will provide tools for:
coaching professionals and counselors working with clients on career management issues, and
individuals evaluating their current careers or potential new or second careers.
Nothing will be repeated from their 2009 presentation.
Elizabeth Wagele, whose books include The Enneagram Made Easy, Are You My Type, Am I Yours? The Happy Introvert, The Enneagram of Parenting, and Finding the Birthday Cake, is known for her type expertise and to-the-point writing style.
Ingrid Stabb (Yale MBA) runs alumni career programs and writes about careers for TALK Journal. She works as a social media marketer.Visit careerwithinyou.com.
Elizabeth Wagele
Ingrid Stabb
2010
2010 IEA Global Conference
San Francisco, California, USA
The following content is accessible for members only, please sign in.
DO log in with the personal email address for your IEA member account.
DO NOT log in with an email address for an Accredited Enneagram School (AES) accounts or Accredited Training Program (ATP).

AESs and ATPs no longer have separate accounts.

Instead, log in with the sponsor's IEA member account in order to make changes.
If you believe this is an error, try signing out and signing in again.