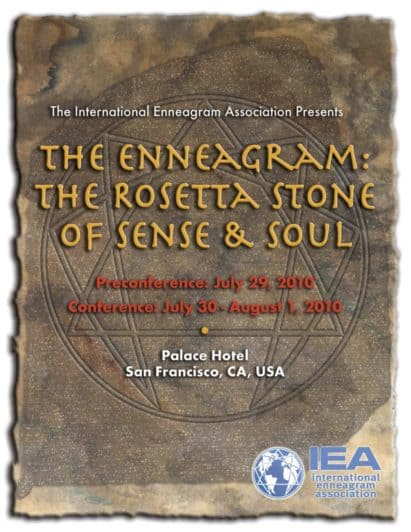 This highly interactive (and fun) session will begin with a model for effective facilitation and the skills required to make the model sing. By overlaying the Enneagram we'll identify the inherent strengths and weaknesses of each style. Specific suggestions for addressing weaknesses will be offered.
You'll have an opportunity to complete a personal Facilitator Scorecard to assess yourself as a facilitator. This instrument, along with a Facilitator Development Plan you will receive, may be used after the session to gather feedback from others to further enhance your individual development plan.
We will end by focusing on how all this applies to facilitating Enneagram workshops. Handouts will include agendas for various types and lengths of sessions.
We will hold a drawing for an hour of follow up to help you stay on track as you apply what you have learned.
Valerie Atkin has spent the last 30 years focusing on the human side of enterprises while working at companies like DuPont and Zenger Miller. In 1991 she founded Wells Street and offers consulting, coaching and customized learning solutions. Her clients have included Herman Miller, Caterpillar, University of Michigan and Pfizer.
Jerry Wagner, Ph.D. is the author of the Enneagram Spectrum of Personality Styles: an Introductory Guide; the Wagner Enneagram Personality Style Scales (WEPSS); and Two Windows on the Self: the Enneagram and theMyers-Briggs. Jerry has been researching and teaching the Enneagram for over 30 years and has offered the Enneagram Spectrum Training and Certification Program nationally and internationally for the past 10 years: www. enneagramspectrum.com. Jerry is a faculty member of the Department of Psychology and the Institute of Pastoral Studies at Loyola University, Chicago. He is a clinical psychologist with a psychotherapy practice in Evanston, IL. Jerry is a co-editor of The Enneagram Journal.
Valerie Atkin
Jerry Wagner
2010
2010 IEA Global Conference
San Francisco, California, USA
The following content is accessible for members only, please sign in.
DO log in with the personal email address for your IEA member account.
DO NOT log in with an email address for an Accredited Enneagram School (AES) accounts or Accredited Training Program (ATP).

AESs and ATPs no longer have separate accounts.

Instead, log in with the sponsor's IEA member account in order to make changes.
If you believe this is an error, try signing out and signing in again.