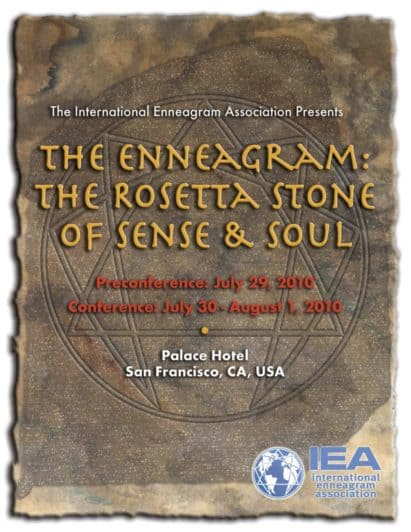 Coaching is increasingly becoming a best-inclass method for personal and professional development, and the Enneagram, while not a quick coaching fix, is the most powerful way to help people learn and grow psychologically and spiritually, increasing both the speed, depth, and impact of the coaching experience.
Based on the theory and insights from Ginger's new coachingEnneagram book, Bringing Out the Best in Everyone You Coach, this interactive session is filled with coaching models, Enneagram insights, coaching techniques, and transformational coaching activities. Participants will learn the following:
The Three Major Coaching Models: Short-Term, Crisis, and Long-Term Coaching
Coaching Based on Client Enneagram Style and Level of Development
Coaching Approaches Challenging the Three Centers of Intelligence: Head, Heart, and Body
Centered Coaching Practices: the Importance of Being – Clear, Calm, and Still
Client Transformation
Ginger Lapid-Bogda, Ph.D., a worldwide leader in bringing the Enneagram to organizations, has been a business consultant, coach, and trainer for more than 35 years. Ginger is the best-selling author of three Enneagram-business books: Bringing Out the Best in Yourself at Work; What Type of Leader are You?; and Bringing Out the Best in Everyone You Coach, all of which have been translated into multiple languages, and the self-published The Enneagram Development Guide. In addition to her organizational work, she has certified over 500 Enneagram-business professionals in the past five years.
Ginger consults to major corporations, non-profits, service organizations, and law firms in the following areas: strategy, communication, high-performing teams, conflict, executive coaching, diversity, and change management. Some of her clients include: Genentech, Hewlett Packard, Sun Microsystems, Whirlpool, Time Warner, Kaiser Permanente, First Union Bank (now Wachovia), and numerous law firms. She also provides resources – including Train-the-Trainer programs and state-ofthe-art training materials – to consultants, trainers, and coaches who use the Enneagram to develop excellence in leaders, teams, and organizations across the globe.Visit her comprehensive Enneagram-business website: TheEnneagramInBusiness.com
Ginger Lapid-Bogda
2010
2010 IEA Global Conference
San Francisco, California, USA
The following content is accessible for members only, please sign in.
DO log in with the personal email address for your IEA member account.
DO NOT log in with an email address for an Accredited Enneagram School (AES) accounts or Accredited Training Program (ATP).

AESs and ATPs no longer have separate accounts.

Instead, log in with the sponsor's IEA member account in order to make changes.
If you believe this is an error, try signing out and signing in again.