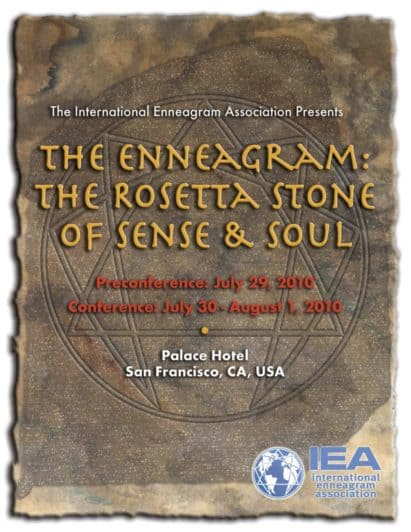 Fundamental truths of human beings have generated a philosophical catharsis about the role of the mind confronted to the pure essence.
Finding the inner freedom, understood as "no need for internal or external dependency for sustaining peace" will be possible if we find the necessary tools to know the perfect map that allows us to get out of our prison.
The Enneagram is a key part of such a map; it explains how our structure was created, how it trapped us and how it makes us slaves. The Universal Laws, the Laws of the Practical Life and Sociology of Evolution, key concepts of the Alchemy of Love, provide us precious keys for understanding the prison, since they allow us to understand why we have chosen our ego structure, a certain enneatype and not another.
This is the general framework of the evolutionary process that allows a gradual elimination of a system of beliefs based on suffering, something that has not allowed us to understand the reason of our fundamental design in scientific, practical and useful terms. Understanding this should allow us to perform from our internal love center, expressing our essence and transcend the limitations imposed by culture and society.
German A. Benavides is an architect, teacher and scholar with over 32 years of experience. He is a professor at the Valle and San Buenaventura Universities in Caliifornia, a trainer and facilitator of processes for human and spiritual development since 2001.
Maria M. Duque is a lawyer, expert in Conciliation and Conflict Resolution, facilitator of processes for human, personal and organizational development for 18 years. She is a professor at the Javeriana University and a trainer of community leaders and judges for peace.
German A. Benavides
Maria Duque
2010
2010 IEA Global Conference
San Francisco, California, USA
The following content is accessible for members only, please sign in.
DO log in with the personal email address for your IEA member account.
DO NOT log in with an email address for an Accredited Enneagram School (AES) accounts or Accredited Training Program (ATP).

AESs and ATPs no longer have separate accounts.

Instead, log in with the sponsor's IEA member account in order to make changes.
If you believe this is an error, try signing out and signing in again.