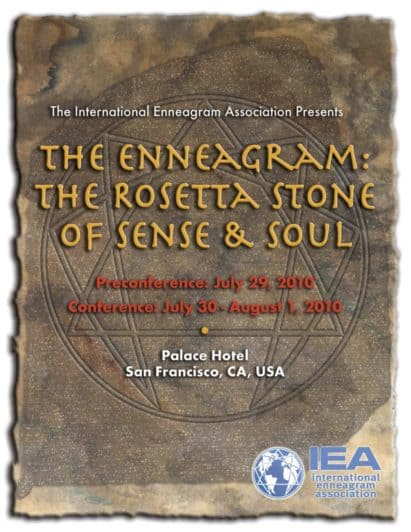 What keeps us human beings from resolving conflicts constructively and compassionately, going from dug in anger and resentment to peace and love? What vision is required for truly transforming conflict? The profound peacemaking principles of John Paul Lederach offer both a blueprint and challenge for resolving conflicts with our real and imagined "enemies." His principles outline a transformative approach to conflict, rather than a power-based, rights-based, or even interest-based approach. However, transforming conflict into cooperation, anger and resentment into love, not only requires mindfulness and presence, but also a fundamental knowledge of our own type-related defensiveness and reactivity that only the Enneagram offers. In this way the Enneagram brings us into alignment with Lederach's simple and far reaching principles. If your personal, professional, and/or spiritual path embraces "peacemaking," this session is for you!
David Daniels, M.D. is a clinical professor of psychiatry and behavioral sciences at Stanford Medical School and co-author of The Essential Enneagram. In private practice for over three decades, David has taught the Enneagram system at Stanford, in the community, through the Enneagram Professional Training Program, and internationally for 20 years. He brings his knowledge of the Enneagram to individuals, couples, and groups, and to a wide range of personal and workplace applications. David is one of the founders of the IEA, having organized the first international conference at Stanford in 1994.
Curt Micka is a mediator and attorney with more than 20 years experience in the field of conflict management. Through his business, Conflict Management Services, he offers mediation, conflict coaching and consulting, facilitation, and conflict management training. He's a former member of the IEA Board of Directors and the current President of the Minnesota Chapter of the IEA (MN-IEA).
David Daniels
Curt Micka
2010
2010 IEA Global Conference
San Francisco, California, USA
The following content is accessible for members only, please sign in.
DO log in with the personal email address for your IEA member account.
DO NOT log in with an email address for an Accredited Enneagram School (AES) accounts or Accredited Training Program (ATP).

AESs and ATPs no longer have separate accounts.

Instead, log in with the sponsor's IEA member account in order to make changes.
If you believe this is an error, try signing out and signing in again.