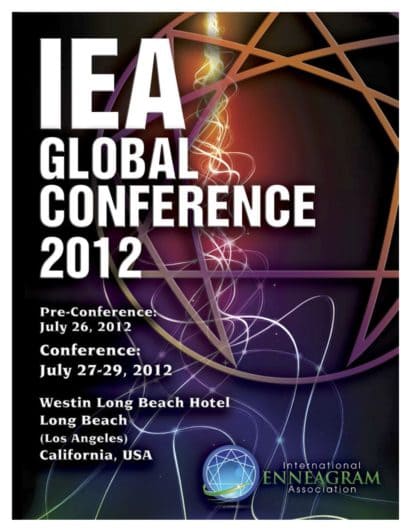 The Enneagram was originally taught as part of an integrated system of ideas and practices explicitly aimed at genuine transformation and living in presence–not just typing. But what do we mean by "presence"? What actually has led to transformation with this work? Gurdjieff taught that we cannot be present without being awake and alive in our bodies, and that we can lose our awareness in a moment. Our Enneagram type as well as our particular relationship with the three instincts: Self Preservation, Sexual, and Social, show us both our greatest possibilities for reconnecting with Presence, as well as the main ways we forget our true nature and scatter our attention. We will explore how presence can help us live a more balanced life by being aware of the excesses and avoidances in our instinctual life, but also how the lack of awareness of these imbalances is one of the greatest barriers to fully living our realization. The program will include exercises, music, movement work, and meditation.
Russ Hudson is the co-Founder of The Enneagram Institute, and has been teaching Enneagram programs throughout the world for over 20 years. He is a Founder and former Vice-President of the IEA, and has co-authored several Enneagram books with Don Richard Riso including The Wisdom of the Enneagram. He holds a degree in East Asian Studies from Columbia University, from which he graduated Phi Beta Kappa.
Russ Hudson
2012
2012 IEA Global Conference
Long Beach, California, USA
The following content is accessible for members only, please sign in.
DO log in with the personal email address for your IEA member account.
DO NOT log in with an email address for an Accredited Enneagram School (AES) accounts or Accredited Training Program (ATP).

AESs and ATPs no longer have separate accounts.

Instead, log in with the sponsor's IEA member account in order to make changes.
If you believe this is an error, try signing out and signing in again.