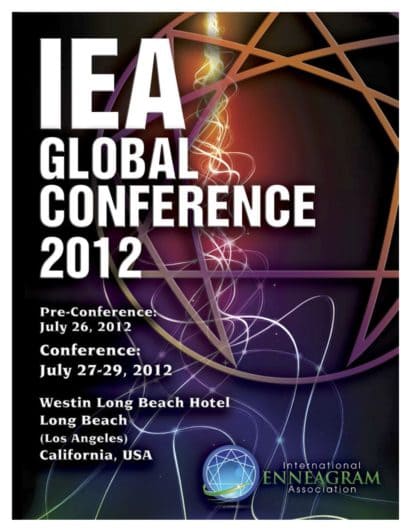 Conflict affects each and every one of us and is often more painful and more prevalent with those who are close to us. The Enneagram is a powerful tool to help us work through conflict in a constructive and compassionate way. During this session, we will explore conflict management theory and how our Enneagram Type contributes to the constructive and challenging aspects of conflict resolution. By the end of this session you will understand:
Key principles of conflict management theory.
Specific beliefs and behaviors that contribute to constructive and destructive conflict resolution.
How our type gets us into and keeps us embedded in conflict.
How we can use the strengths, skills, and gifts of our type to unhook from and constructively manage conflict.
Some of what we'll explore:
Why dealing with conflict is so hard when it involves those close to us.
Sources of conflict and implications for how to manage it.
The Conflict Cycle: the interplay between thoughts/beliefs, emotions, and behaviors.
The Conflict Dynamic Profile – behaviors that contribute to constructive conflict management and behaviors that make constructive conflict management more difficult.
The key to successful conflict management: 4 key questions.
Self-awareness – a key component of conflict management.
Curt Micka, J.D., is a mediator, facilitator, conflict coach, and trainer with 20+ years experience in the field of conflict management. He's a certified teacher of the Enneagram in the Narrative Tradition and has studied with Don Riso, Russ Hudson, Ginger Lapid-Bogda, and other teachers. He's a former IEA Board member and President of the Minnesota Chapter of the IEA.
Curt Micka
2012
2012 IEA Global Conference
Long Beach, California, USA
The following content is accessible for members only, please sign in.
DO log in with the personal email address for your IEA member account.
DO NOT log in with an email address for an Accredited Enneagram School (AES) accounts or Accredited Training Program (ATP).

AESs and ATPs no longer have separate accounts.

Instead, log in with the sponsor's IEA member account in order to make changes.
If you believe this is an error, try signing out and signing in again.