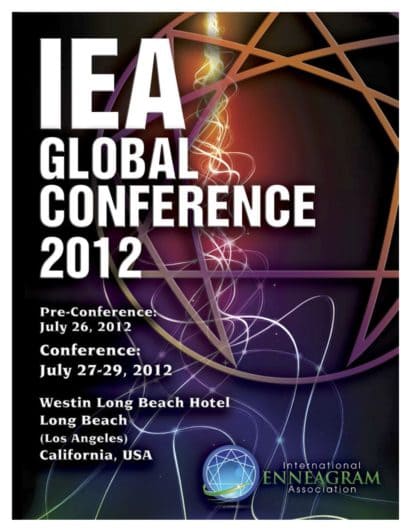 All of us have a vested interest in maintaining our personality defenses. Even when part of us wants to change, another part of us may hang on to an old pattern, hoping for an unconscious payoff or a perceived gain. To truly grow and change your desire for a new way of functioning has to be stronger than the need to cling to old defenses.
If the main point of learning the Enneagram is to use it to grow and change, having the motivation to do so is essential. Each Enneagram style has typical built-in motivators, some of them obvious, some more hidden and subtle. A few arise from subtypes, which produce finer motivations within the general motivations of a style, Other motivations are shaped by each Enneagram style's defense mechanisms. Among Enneagram styles there are, for example,"feel good,""feel bad" and "feel nothing" defenses and they produce different degrees of urgency and commitment to change.
In this session we will discuss and discover the positive and negative change motivations typical for each Enneagram style. As we locate these motivations within ourselves, we will also learn more about how to evoke them in others–to discover how change can cost less than staying the same.
Tom Condon has taught over 800 workshops in the United States, Europe, and Asia. The Director of the Changeworks in Bend, Oregon, he has been an adjunct faculty member of Antioch University and UC Berkeley. He is the author of over 50 audiotapes, videotapes, and books. Website: www.thechangeworks.com
Tom Condon
2012
2012 IEA Global Conference
Long Beach, California, USA
The following content is accessible for members only, please sign in.
DO log in with the personal email address for your IEA member account.
DO NOT log in with an email address for an Accredited Enneagram School (AES) accounts or Accredited Training Program (ATP).

AESs and ATPs no longer have separate accounts.

Instead, log in with the sponsor's IEA member account in order to make changes.
If you believe this is an error, try signing out and signing in again.