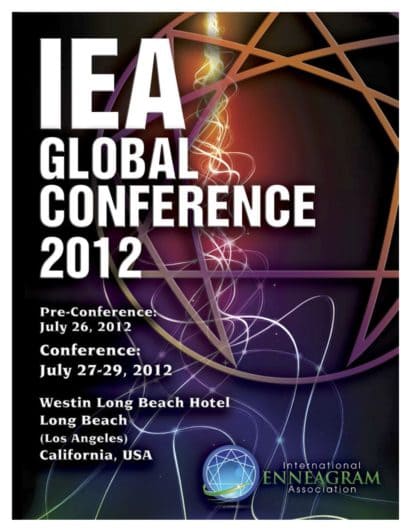 Emotional intelligence determines much–from workplace performance to happiness in life– and yet many EQ models are complex, require specialized study to apply, and many folks fail to integrate the insights into their everyday work experience and lives. In this workshop, we will explore a simpler approach, emphasizing four critical emotional competencies for leaders: loving-kindness, compassion, appreciation, and equanimity. Drawing on the lessons of modern neuroscience and positive psychology, this session will introduce practical ways that each Enneagram type can cultivate Emotional Leadership in support of higher performance, better morale, and improved creativity.
Participants will explore how habits of their type affect their current Emotional Leadership capacity and work in teams to develop specific practices to grow in their Emotional Leadership over the next 12 months. Coaching support will be provided by Flemming and Cindy during the workshop along with an optional group check-in call a month after the IEA conference to support ongoing learning and development.
Flemming Christensen is the founder of THINK ABOUT IT, a Danish training and consulting company, which introduces more than 3000 people each year to the Enneagram. Working with Top 100 companies, he helps leaders become more conscious in business and helps people lead more meaningful lives.
Cindy Marteney, an executive coach at THINK ABOUT IT, has clients in both the USA and Europe. Certified with New Ventures West and the Strozzi Institute, she blends linguistic, emotional, and somatic work with the Enneagram. She works with top leaders in medicine, nursing, law, and high tech.
Flemming Christensen
Cindy Marteney
2012
2012 IEA Global Conference
Long Beach, California, USA
The following content is accessible for members only, please sign in.
DO log in with the personal email address for your IEA member account.
DO NOT log in with an email address for an Accredited Enneagram School (AES) accounts or Accredited Training Program (ATP).

AESs and ATPs no longer have separate accounts.

Instead, log in with the sponsor's IEA member account in order to make changes.
If you believe this is an error, try signing out and signing in again.