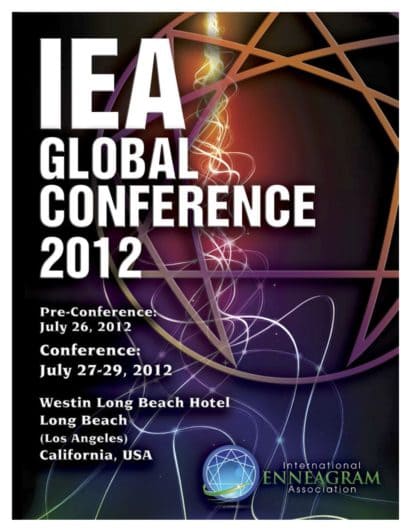 Knowledge in all areas is dependent on accepting new paradigms. Coaching is no different; it too needs to change to continue to meet the demands placed on the modern executive by the new global reality. Due to its efficacy and potential, the Enneagram has the capacity to propel coaching to a new dimension."Eneacoaching" is the key to a new age of coaching. This new age rests on three large pillars: greater change-intervention speed, greater efficacy of the process, and stronger sustainability of the change and maintenance of the desired behaviors. This program is an introduction to Eneacoaching, an international certification that has founding partners in Portugal, Brazil, and Mexico. Participants in this session will have the opportunity to learn about the methodologies of Eneacoaching and how executives and companies have experience transformational change through the use of the Enneagram. Case studies from Portugal, Brazil, and Mexico will be shared. The Eneacoaching project is expanding and is inviting others to become internationally certified Eneacoaching professionals to add their experience to the expansion of this innovative project in their countries.
Khristian Paterhan is owner and founder of Escola Eneagrama Khristian Paterhan, Brazil; a founding member and former President of IEA-Brazil; and author of three books about the Enneagram and Human Development. Eduardo Torgal is founder and Partner of BeCoach and Eneacoaching in Portugal and a founding member and vice president of Enneagram Portugal Association. Antonio Cordeiro is founder and owner of Eneacoaching Portugal and President of Enneagram Portugal Association. He is an entrepreneur with experience in restaurants, franchising and sports management. Marcela Talancon graduated in psychology and has a master's in couples psychotherapy. She is also certified in Rational Therapy Emotion (ITREM) and has more than of experience teaching the Enneagram. Maria Cristina Uribarri Junco has a master's degree in family psychotherapy with a specialty in couples therapy and speech therapy. Along with her partner Marcela Talancon, she is a partner and cofounder of the Institute for Eneacoaching for Human Development Company (EDJHEM).
Khristian Paterhan Condes
Eduardo Torgal
Antonio Cordeiro
Marcela Talancon
Maria Cristina Uribarri
2012
2012 IEA Global Conference
Long Beach, California, USA
The following content is accessible for members only, please sign in.
DO log in with the personal email address for your IEA member account.
DO NOT log in with an email address for an Accredited Enneagram School (AES) accounts or Accredited Training Program (ATP).

AESs and ATPs no longer have separate accounts.

Instead, log in with the sponsor's IEA member account in order to make changes.
If you believe this is an error, try signing out and signing in again.