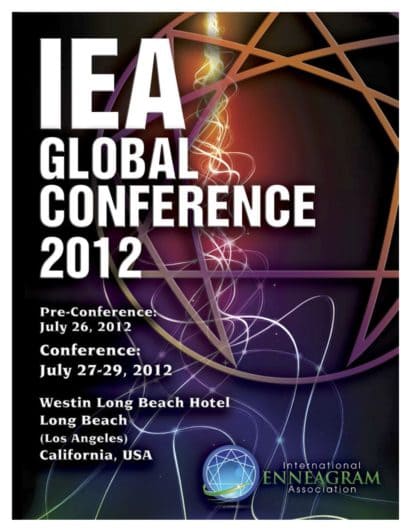 A fascinating exploration of connections between scientific brain research and the Enneagram model.
Dario Nardi, PhD, a pioneer in the use of EEGs in personality research, reveals cognitive dimensions of the nine Enneagram types using images and anecdotes from his social neuroscience lab. Dario believes that our understanding of the Enneagram can be enriched by the insights from science–and that the scientific study of the brain and personality can be enriched by the insights from Enneagram teachings. In his endnote Dario will introduce the new science of complexity theory and show how it supports "type" models such as the Enneagram. He will show, specifically, how a few coherent patterns (types)
can emerge naturally from a very complex system such as the human psyche and how personality reveals itself in brain activity, thus underscoring the Enneagram model as powerful and dynamic, describing patterns that are consistent with discoveries in brain and complexity science. Dario will share his understanding that many regions of the neo-cortex, when re-arranged in a circular format, reveal themes that are strikingly similar to those found in the Enneagram. He will also share the results of an assessment that, he believes, shows that the Enneagram and Myers-Briggs models, while differing in important ways, share a common neurological basis. Stick around for this fascinating endnote presentation. Dario Nardi, PhD is presently a fellow at the University of California, Los Angeles where he has taught social science, complexity theory, and computing since 1998. He is winner of UCLA's 2005 Copenhaver Award for "Innovative Use of Technology in the Classroom" and the 2011 "Distinguished Teaching award." Dario has worked with personality type since 1983 and is the author or co-author of numerous titles including Neuroscience of Personality and 8 Keys to Self-Leadership. He has created software apps Personality Types and Love Therapy for the Apple iPhone/iPad, and he is the founder of Radiance House Publishing. Dario's PhD is in Systems Science from Binghamton University.
Dario Nardi
2012
2012 IEA Global Conference
Long Beach, California, USA
The following content is accessible for members only, please sign in.
DO log in with the personal email address for your IEA member account.
DO NOT log in with an email address for an Accredited Enneagram School (AES) accounts or Accredited Training Program (ATP).

AESs and ATPs no longer have separate accounts.

Instead, log in with the sponsor's IEA member account in order to make changes.
If you believe this is an error, try signing out and signing in again.