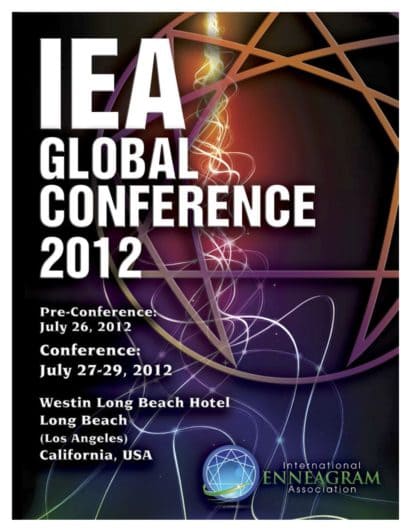 Many of us who have learned about the Enneagram have had the sense that it has had a profound impact on our lives, and that rightly applied it could have a very positive effect on the development of the world in our times. This might lead us to wonder what about this system is so powerful? What elements of it produce real change? And, most importantly, what is the future of this profound system? The Enneagram draws on some of the most ancient wisdom about human nature while also being informed by modern psychology and the natural sciences. How can we draw on the best of those wisdom traditions while being open to innovation and new discovery? Clearly, what most impresses people about our inner work, and what engages genuine interest in what the Enneagram can potentially teach us, is our capacity to "walk-the-talk." We will explore with you the great key to actually "walking-the-talk" and to bringing the Enneagram further into the world–manifesting true integration, which is the inter-linking and balancing of differentiated elements of the self. We will explore this secret to creating transformation from several perspectives: from the view of integrating and balancing the mind (wisdom/joy), heart (love/shared awareness), and body (presence/inner calm), the view of the three great forces/energies, the view of the three ways of resolving conflict, and above all, the perspective of integrating personality and spirit.
Dr. Daniels: BA and MD Stanford University. Faculty, Department of Psychiatry, Stanford. Adjunct faculty, Institute of Transpersonal Psychology. Co-Founder of Enneagram Studies in the Narrative Tradition, 1988. Founder of IEA, 1994. Private practice for over 30 years. Author of Violence and the Struggle for Existence, (1968) and the Essential Enneagram (revised 2009). Teacher of the Enneagram at Stanford, in the community, and worldwide. Russ Hudson: Co-founder of the Enneagram Institute. Has taught Enneagram programs throughout the world for over 20 years. He is a Founder and former Vice-President of the IEA, and has co-authored several Enneagram books with Don Richard Riso, including The Wisdom of the Enneagram. He holds a degree in East Asian Studies from Columbia University, from which he graduated Phi Beta Kappa.
David Daniels
Russ Hudson
2012
2012 IEA Global Conference
Long Beach, California, USA
The following content is accessible for members only, please sign in.
DO log in with the personal email address for your IEA member account.
DO NOT log in with an email address for an Accredited Enneagram School (AES) accounts or Accredited Training Program (ATP).

AESs and ATPs no longer have separate accounts.

Instead, log in with the sponsor's IEA member account in order to make changes.
If you believe this is an error, try signing out and signing in again.