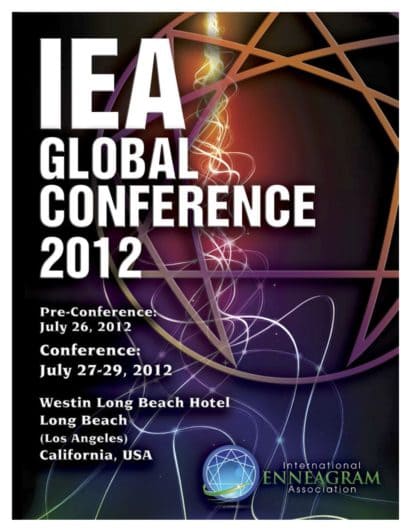 While Threes and Eights, Sixes and Ones, Nines and Five, Fours and Sevens, etc. look alike in some ways, there are underlying differences that make them not alike.
Theodore Millon, a personality theorist, describes personality patterns based on whether we seek comfort and satisfaction (positive reinforcement) or attempt to avoid emotional pain and distress (negative reinforcement); whether we seek satisfaction from outside or within ourselves; and whether we actively or passively go about maximizing rewards and minimizing pain.
Based on a study of 390 subjects, the author found that each Enneagram style has a distinct profile of Millon's eight patterns. These underlying dynamics help to differentiate Enneagram look-alikes.
This workshop explores Millon's types and how they correlate with and illuminate Enneagram styles.
Detached types (seek few satisfactions from either self or others) and can be passive-detached or active-detached.
Dependent types (experience reinforcements from sources other than themselves) and can be passive-dependent or activedependent.
Independent types (experience reinforcements primarily from themselves) and can be passive-independent or activeindependent,
Ambivalent types (have conflicting attitudes about dependence and independence) and can be passive-ambivalent or activeambivalent.
Jerome Wagner, PhD, clinical psychologist, therapist and faculty member in the Department of Psychology at Loyola University, Chicago. Author of Nine Lenses on the World, the Enneagram Perspective and The Enneagram Spectrum of Personality Styles. Jerry is a Founder of the IEA, a former Director, and is co-editor of the Enneagram Journal–a professional peer-review publication.
Jerry Wagner
2012
2012 IEA Global Conference
Long Beach, California, USA
The following content is accessible for members only, please sign in.
DO log in with the personal email address for your IEA member account.
DO NOT log in with an email address for an Accredited Enneagram School (AES) accounts or Accredited Training Program (ATP).

AESs and ATPs no longer have separate accounts.

Instead, log in with the sponsor's IEA member account in order to make changes.
If you believe this is an error, try signing out and signing in again.