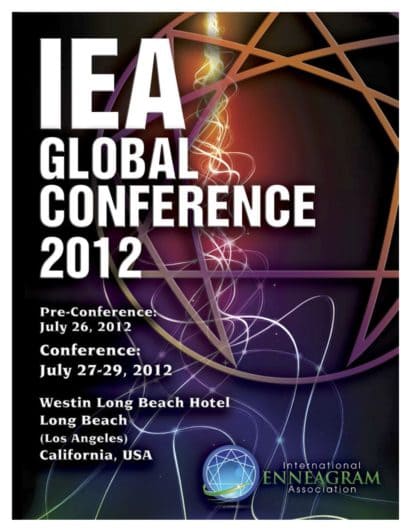 What ignites the passion of our Enneagram type? How do we truly live in our virtues versus our passions? With the help of neuroscience, this information is now readily available. In this session, we will explore how the passion of our Enneagram character typology can be seen as our primal default mode. We will look at how our core survival anxiety and discomfort triggers our type-based passion, stress response, and its coordinating bodily reactions. We will review recent neuroscience research related to this stress response pattern. This response pattern occurs so quickly, and habitually, that many of us fail to notice when we have become fixated in our personality type.
Through presentation, experiential small group work, and individual work, participants will learn practical tools and techniques to gain awareness of the nine stress patterns. Participants will also learn to manage core anxiety, and expand essence qualities leading to a more integrated self. In integration, we are more adaptable, flexible, stable, and healthy.
Zoe Gerlach, M.A., M.F.T has a Master's Degree in Clinical Psychology. She has a psychotherapy and life coaching practice in San Francisco. She completed the Palmer/Daniels Enneagram Professional Training Program in 2005 and serves on the board of the NC-IEA Chapter. Zoe conducts research utilizing practical applications of contemplative neuroscience with the Enneagram system. She coordinates the Wisdom 2.0 Conferences, which brings together neuroscientists, high-tech executives, and wisdom teachers.
Zoe Gerlach
2012
2012 IEA Global Conference
Long Beach, California, USA
The following content is accessible for members only, please sign in.
DO log in with the personal email address for your IEA member account.
DO NOT log in with an email address for an Accredited Enneagram School (AES) accounts or Accredited Training Program (ATP).

AESs and ATPs no longer have separate accounts.

Instead, log in with the sponsor's IEA member account in order to make changes.
If you believe this is an error, try signing out and signing in again.