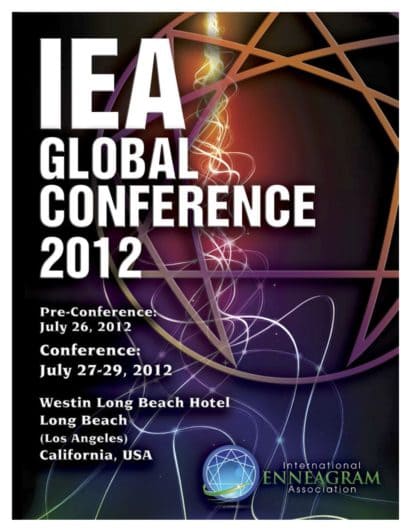 New Equations (formerly known as Enneagram of the Body) is a body-based system of nine types that was derived from and can be directly correlated to the Enneagram. People of each New Equations type move differently, use their eyes differently, and display different facial expressions. They also think, act, and respond differently. By learning to work directly with your own bodily responses, you can learn what your strengths are and use them to move beyond your Enneagram fixation. In this workshop, you will get an opportunity to see and experience each of the nine body types. There will also be a demonstration of the body based typing process with two or three participants. Alan Sheets is the cofounder of New Equations and is a former research scientist, bodyworker in the Feldenkrais Method(R), and is an accomplished martial artist–he holds a black belt in Aikido.
Alan Sheets
2012
2012 IEA Global Conference
Long Beach, California, USA
The following content is accessible for members only, please sign in.
DO log in with the personal email address for your IEA member account.
DO NOT log in with an email address for an Accredited Enneagram School (AES) accounts or Accredited Training Program (ATP).

AESs and ATPs no longer have separate accounts.

Instead, log in with the sponsor's IEA member account in order to make changes.
If you believe this is an error, try signing out and signing in again.