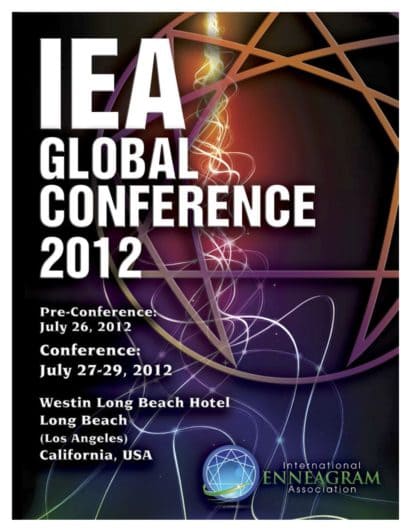 Are you curious about the Holy Ideas but can't quite put your finger on what it means, or how to actually experience the Holy Idea of your type? Do you see it as a beautiful theory, but wonder what it means in terms of living your life? These have been my questions and as an experiential learner, I needed a way to actually experience this. This has been a gift in moving towards actually embodying the Holy Ideas. It also struck me that the Holy Ideas still incorporates separateness: there are nine. We'll go one step further–to a place I call "Home," a step beyond the Holy Ideas where we are One.
In this experiential approach, we will explore:
what the type is most known for;
what each type most needs for emotional, psychological, and spiritual development;
movement towards the Holy Idea for the type; and
the Return "Home," a step beyond that to a place of Oneness that is our True Nature.
It will not be possible to cover all nine types in this class, but you will learn how to continue that exploration on your own.
Andrea Isaacs has been on the cutting edge in the field of emotional intelligence since 1994 when she created EnneaMotion. Teaching with Riso-Hudson since 1995, she co-founded, as editor/ publisher, the Enneagram Monthly and coaches and conducts programs internationally. She lives at Sunrise Ranch, a spiritual community in Colorado.
Andrea Isaacs
2012
2012 IEA Global Conference
Long Beach, California, USA
The following content is accessible for members only, please sign in.
DO log in with the personal email address for your IEA member account.
DO NOT log in with an email address for an Accredited Enneagram School (AES) accounts or Accredited Training Program (ATP).

AESs and ATPs no longer have separate accounts.

Instead, log in with the sponsor's IEA member account in order to make changes.
If you believe this is an error, try signing out and signing in again.