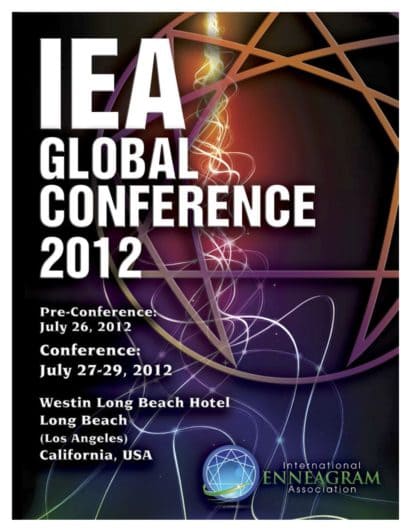 Ever wonder why some conversations seem so wonderful and others so disappointing, especially when you approach both feeling present, open, and capable? The Enneagram offers a framework that can help us understand and transform this phenomenon. Healthy conversations are safe spaces to be fully human; heart, mind, and body. Unhealthy conversations are discouraging. The arts of conversation are part talent, part skill, and part self expression. When we cultivate and use them we become calmer, more respectful, and more effective in all of our relationships.
In this interactive workshop we'll learn about the arts, practice healthy conversations, and discuss how they can be used with family, friends, and colleagues. Our voices unite our heart, mind, and body centers. Listening to our voices can show us wisdom and energy we didn't know we had. Healthy conversations are a simple way to teach the Enneagram and a powerful (not easy) way to use the Enneagram to transform our relationships and our world.
Reba Herder is an ordained minister, credentialed public school teacher, and certified Enneagram instructor. She is founder and director of Everylight, Inc., a ministry of global cooperation through mutual encouragement. www.everylight.org. She has been integrating the Enneagram into her life for more than 15 years.
Reba Herder
2012
2012 IEA Global Conference
Long Beach, California, USA
The following content is accessible for members only, please sign in.
DO log in with the personal email address for your IEA member account.
DO NOT log in with an email address for an Accredited Enneagram School (AES) accounts or Accredited Training Program (ATP).

AESs and ATPs no longer have separate accounts.

Instead, log in with the sponsor's IEA member account in order to make changes.
If you believe this is an error, try signing out and signing in again.