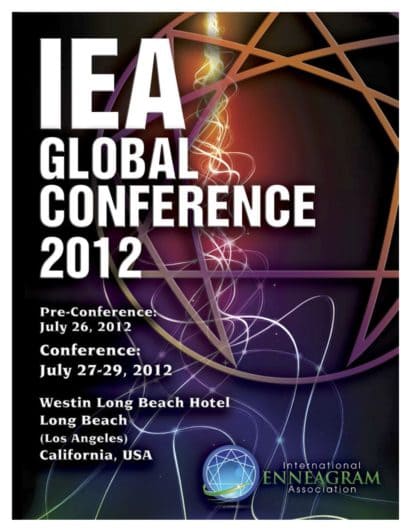 Individuals in the unhealthy range of health of their Enneagram type consist of the severely and chronically mentally ill population. Traditionally, individuals in the average levels of health (per the Riso-Hudson definition) have used the Enneagram for inner work, while mental health professionals diagnose those in unhealthy levels using the DSM-IV–a static, diagnosis-centric method that often assumes a pathological diagnosis is permanent. By emphasizing core motivations over symptoms, the Enneagram has an advantage over DSM categorizations by demonstrating connections between healthy and unhealthy qualities within a continuum of type, shows all types have equal capacity for self-realization and pathology, and assumes an innate capacity for change in each individual. The session will explore how to use the Enneagram to move individuals in the unhealthy levels of health into the average range of expression of their type and challenge the limitations of using the DSM-IV with the severely mentally ill. We will propose our idea for a new method of diagnosing and treating individuals with mental illness.
Kacie Berghoef, MSW, has studied the Enneagram independently since 2000 and has worked with individuals with severe mental illness in multiple settings for several years. She is in the process of completing the Riso-Hudson Enneagram training program.
Melanie Bell, M.A., is a graduate of Concordia University's Creative Writing program and the University of New Brunswick's Interdisciplinary Leadership program.A writer and editor, she is in the process of completing Riso-Hudson Enneagram training.
Kacie Berghoef
Melanie Bell
2012
2012 IEA Global Conference
Long Beach, California, USA
The following content is accessible for members only, please sign in.
DO log in with the personal email address for your IEA member account.
DO NOT log in with an email address for an Accredited Enneagram School (AES) accounts or Accredited Training Program (ATP).

AESs and ATPs no longer have separate accounts.

Instead, log in with the sponsor's IEA member account in order to make changes.
If you believe this is an error, try signing out and signing in again.