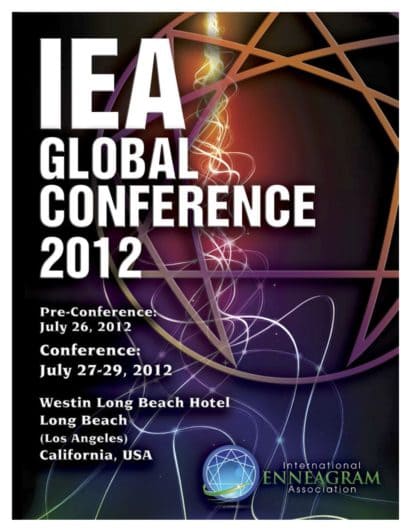 In this election year, the Enneagram can offer a variety of valuable perspectives on personalities and issues before the public. Topics to be discussed include: the Enneagram styles of the Presidential and Vice-Presidential candidates, the Enneagram style of the United States, how issues and events currently facing the electorate press certain "hot buttons" related to various Enneagram worldviews.
Judith Searle's six published books include, The Literary Enneagram: Characters from the Inside Out and Sex, Love and Your Personality by Mona Coates, PhD and Judith Searle. A longtime member of the Screen Actors Guild, she offers workshops that teach the Enneagram through film and literary examples. , www.judithsearle.com
Judith Searle
Tom Condon
David Daniels
Russ Hudson
Ginger Lapid-Bogda
2012
2012 IEA Global Conference
Long Beach, California, USA
The following content is accessible for members only, please sign in.