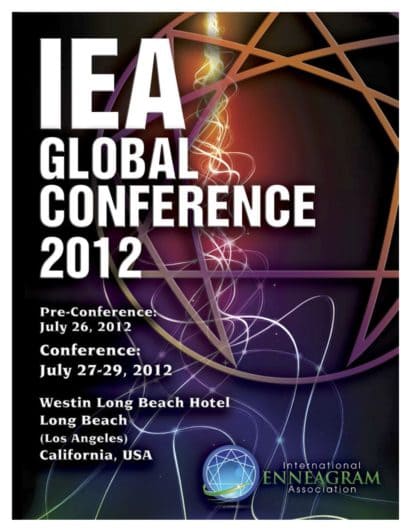 This workshop will introduce, Elizabeth's new book, The Enneagram of Death–Insights on Fear and Death–the IEA's first publishing venture. Participants will learn how people of each type have healed their grief or conquered their fear of death. After an introduction, we will assemble in nine type-groups to discuss true stories from Elizabeth's new book and compare how your experiences around death and dying resonate with these stories. Stories include these and other themes: conquering fear, stress peculiar to end of life, denial, grief, loss, care-giving, and children's grief.You may attend the group of your own type or of the type of someone to whom you are close.
Wagele's work soothes and inspires anyone who is dying, close to someone who is dying, grieving, or afraid of death. Her book is also helpful for caregivers, hospice workers, counselors, grief counselors, psychologists, coaches, those suffering from the fear of death, loss, complicated grief, or interested in the ways death impacts the way we live.
Elizabeth Wagele writes blogs and articles, has appeared on TV, Internet, radio interviews, and book talks, and wrote The Enneagram Made Easy, The Career Within You, The Enneagram of Parenting, The Beethoven Enneagram (CD), The Happy Introvert, Are You My Type, Am I Yours? Finding the Birthday Cake, and The Enneagram of Death.
Elizabeth Wagele
2012
2012 IEA Global Conference
Long Beach, California, USA
The following content is accessible for members only, please sign in.
DO log in with the personal email address for your IEA member account.
DO NOT log in with an email address for an Accredited Enneagram School (AES) accounts or Accredited Training Program (ATP).

AESs and ATPs no longer have separate accounts.

Instead, log in with the sponsor's IEA member account in order to make changes.
If you believe this is an error, try signing out and signing in again.