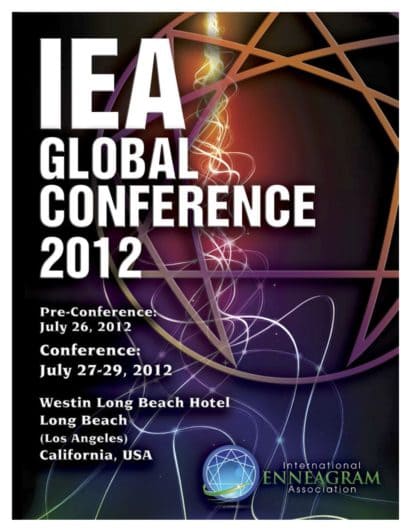 Carl Jung said: "There is a thinking in primordial images, in symbols which are older than the historical man, which are inborn in him from the earliest times, eternally living, outlasting all generations, still make up the groundwork of the human psyche. It is only possible to live the fullest life when we are in harmony with these symbols; wisdom is a return to them."
I believe that the Enneagram is linked historically to early and more-primitive symbols and images dating back to the Celestial Sky seen by the unaided eye of prehistoric man to the Tetractys, the sacred symbol of the Pythagoreans. These symbols have made their way into mythology, religion, and recovery movements from the Greek and Roman Gods, to Freemasonry to Alcoholics Anonymous. We will exam these various ancient Enneagramlike symbols, including the Enneagram of Ramon Lull, as well as the alternative modern mathematically equivalent forms such as the Enneagram Mandela, The Nine Menorahs, The Nine Hidden Paths, The Enneagram Sudoku/Matrix and The Ascending Spiral Pattern. We will discuss the added wisdom, meaning, and richness these varied Enneagram-like symbols convey to us. We will end by discussing what Enneagram symbols may look like in the future.
Born and raised in the Metropolitian New York City area, Dr. Arthur Kranz is a board certified psychiatrist, involved in Enneagram studies and practice since 2006. He is authorized to teach The Enneagram in the Healing Tradition by Kathy Hurley and hopes to receive his Riso-Hudson Enneagram Institute teacher certification in 2012.
Arthur Kranz
2012
2012 IEA Global Conference
Long Beach, California, USA
The following content is accessible for members only, please sign in.
DO log in with the personal email address for your IEA member account.
DO NOT log in with an email address for an Accredited Enneagram School (AES) accounts or Accredited Training Program (ATP).

AESs and ATPs no longer have separate accounts.

Instead, log in with the sponsor's IEA member account in order to make changes.
If you believe this is an error, try signing out and signing in again.