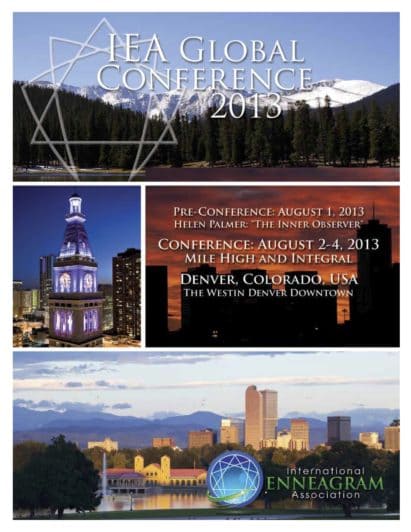 Ever want to do more and feel exhausted by doing too much all at the same time? The Enneagram offers a logical way to understand this dilemma. 360 Presence illustrates the limitless impact of being fully present heart, mind, and body. It is the ability to meet needs with an open heart and clear thinking. In this discussion based workshop we'll look at definitions and experiences of 360 Presence. Then we'll consider the challenges of learning how to trust ourselves especially when that means we become vulnerable to ridicule, unmet needs, and unknown territory. Finally, we'll talk about how 360 Presence can anchor us, guide us, and comfort us as we go through cycles of seeking healing and wholeness, practicing presence in the midst of conflict, and creating spaces for others to be authentic.
Join the conversation as we consider how presence can transform our lives, our relationships, and our world. Join us as we explore the power, paradoxes, and pitfalls of 360 presence.
Reba Herder is an ordained minister, credentialed public school teacher, and certified Enneagram instructor. She is founder and director of Everylight, Inc. a ministry of global cooperation through mutual encouragement www.everylight.org. She's been integrating the Enneagram into her life for more than 15 years.
Reba Herder
2013
2013 IEA Global Conference
Denver, Colorado, USA
The following content is accessible for members only, please sign in.
DO log in with the personal email address for your IEA member account.
DO NOT log in with an email address for an Accredited Enneagram School (AES) accounts or Accredited Training Program (ATP).

AESs and ATPs no longer have separate accounts.

Instead, log in with the sponsor's IEA member account in order to make changes.
If you believe this is an error, try signing out and signing in again.