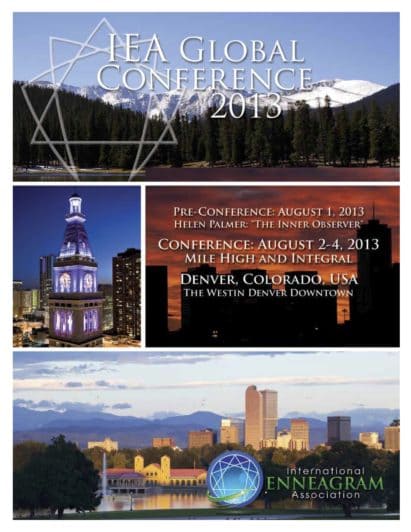 A Conversation by Young People about the Meaning of Death will be a panel of young people, all under the age of 35, using "The Enneagram of Death" as a jumping off place to discuss their feelings, thoughts, and attitudes about death and dying. I'll ask them questions about their defenses, how they experience their grief and fear, and their reactions to some of the stories in the book. Then you can meet with them in small groups, exchange views, and we'll hear what came out of those meetings."The Enneagram of Death – Helpful Insights by the 9 Types of People on Grief, Fear, and Dying" has presented an opportunity for many of us to have a needed conversation about death. I believe the sooner we become comfortable talking about it–as well as lots of other touchy or taboo subjects–the better off all of us will be. This promises to be an interesting meeting of minds, hearts, and generations on this important and often poignant subject that impacts every one of us.
Elizabeth Wagele is known for her blogs, articles, music, and books: The Enneagram Made Easy, The Career Within You, The Enneagram of Parenting, The Beethoven Enneagram (CD), The Happy Introvert, Are You My Type, Am I Yours? Finding the Birthday Cake, and The Enneagram of Death.
Elizabeth Wagele
2013
2013 IEA Global Conference
Denver, Colorado, USA
The following content is accessible for members only, please sign in.
DO log in with the personal email address for your IEA member account.
DO NOT log in with an email address for an Accredited Enneagram School (AES) accounts or Accredited Training Program (ATP).

AESs and ATPs no longer have separate accounts.

Instead, log in with the sponsor's IEA member account in order to make changes.
If you believe this is an error, try signing out and signing in again.