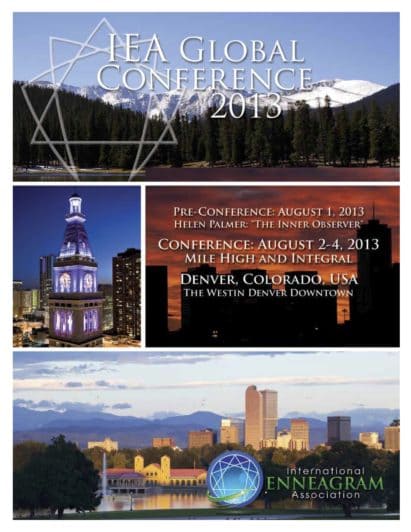 Through this panel of ex-cons, you will hear former inmates' accounts of personal transformation thanks to the Enneagram.
We are all in a prison of our own making in the ways we suffer our personalities, with one in 100 Americans actually having served time behind bars. With compelling self-disclosure, three men who have done hard time for drugs, robbery, and even murder offer us startling insights about the human struggle. Introduced to the Enneagram while on "the inside", each man applies the gift of their own narrative to show how this system helped them experience an internal freedom before they even got out of prison. In this session we will relate to the human-being behind the "criminal" and see that the incarcerated are no different from you and me. As we make contact with people previously considered "monstere", something extraordinary happens within; we find avenues to our own hearts. This rare panel and the Q & A that follows, shifts the paradigm for human change way beyond the theoretical. It demonstrates the relevance of The Enneagram Prison Project's mission–offering personal freedom to the incarcerated through the Enneagram, and is a springboard for Enneagram-minded community to come together and embrace a hopeful model for unparalleled change.
Susan Olesek is the Founder of The Enneagram Prison Project, a non-profit dedicated to offering personal freedom to the incarcerated through the Enneagram. Working within prisons has deeply impacted her appreciation for the Enneagram System. She is driven by a whole-hearted conviction that anyone brave enough to take an honest look at themselves is fully deserving of the personal liberation that can come from such an endeavor.
Susan Olesek
2013
2013 IEA Global Conference
Denver, Colorado, USA
The following content is accessible for members only, please sign in.
DO log in with the personal email address for your IEA member account.
DO NOT log in with an email address for an Accredited Enneagram School (AES) accounts or Accredited Training Program (ATP).

AESs and ATPs no longer have separate accounts.

Instead, log in with the sponsor's IEA member account in order to make changes.
If you believe this is an error, try signing out and signing in again.