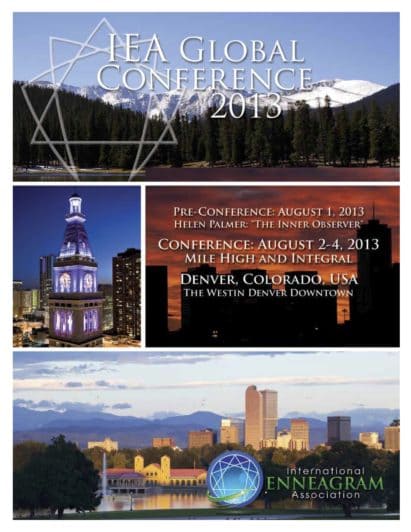 What would it mean to you if you were to realize that two different personality systems were independently developed in different languages, different times, in different cultures, and that these systems came to very similar archetypal insights? How might this act as a confirmation for both typologies, independently developed? Professor Friedemann Schulz von Thun (University Hamburg), the most important scientist in human communication alive in the German speaking countries, published his Psychology of Differential Communication (PDC) in 1989 without knowing the Enneagram. Spending a long time comparing the systems, beyond their different expressions, I recognized that the Archetypes are compatible. This comparison provides unexpected and clear evidence for the truthfulness of both systems for me, which I gladly want to share with you. In this session I invite you on a changeover-journey from the three-based Enneagram to the four-based PDC-Cosmogram. It's a deeper view in the knowledge of humane nature, human communication and conflict resolution, especially in business, where people often think in opposition. This comparison also provides reasons to risk a new view in turning the Enneagram Symbol on its head and discussing it.
Sabine Elisabeth Gramm studied economics, psychology and communications training with Schulz von Thun. Her Master's Thesis coupled the Enneagram with the Differential Psychology of Communication for use in leadership trainings. She developed the ProFIEL System and founded the Institute for Human Communication to improve relationships in the workplace and elsewhere.
Sabine Gramm
2013
2013 IEA Global Conference
Denver, Colorado, USA
The following content is accessible for members only, please sign in.
DO log in with the personal email address for your IEA member account.
DO NOT log in with an email address for an Accredited Enneagram School (AES) accounts or Accredited Training Program (ATP).

AESs and ATPs no longer have separate accounts.

Instead, log in with the sponsor's IEA member account in order to make changes.
If you believe this is an error, try signing out and signing in again.