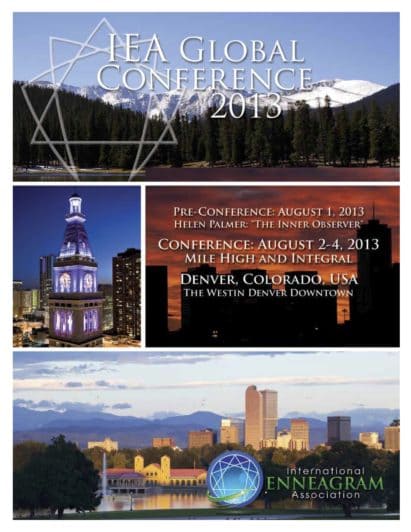 This presentation will explore the impact of instinctual energy, separate from type, on relationships. The three major instincts (selfpreservation, social, and sexual) and the subtypes which are formed by them have a powerful impact on our style of relating because they reflect our fundamental values. Since each instinct has very different interests, energy levels and needs, conflicts in relationships are often more related to subtype than type differences. Understanding these differences can improve relationships immediately. Participants will explore a current relationship and leave the workshop with greater awareness about the key dynamics of this relationship. In addition, participants will gain a better understanding of the influence of instincts on relationships in general. The workshop will include a brief talk, inner practice, group exercise and short panels. These panels will consist of participants with different instinctual energies talking about the strengths, challenges and productive ways to work with the different energies.
Terry Saracino, MA, MBA, brings over 23 years of experience teaching the Enneagram as a tool for psychological and spiritual growth. She is currently President of the nonprofit Enneagram Studies in the Narrative Tradition (ESNT) and on the faculty of the world-renowned Enneagram Professional Training Program (EPTP).
Terry Saracino
2013
2013 IEA Global Conference
Denver, Colorado, USA
The following content is accessible for members only, please sign in.
DO log in with the personal email address for your IEA member account.
DO NOT log in with an email address for an Accredited Enneagram School (AES) accounts or Accredited Training Program (ATP).

AESs and ATPs no longer have separate accounts.

Instead, log in with the sponsor's IEA member account in order to make changes.
If you believe this is an error, try signing out and signing in again.