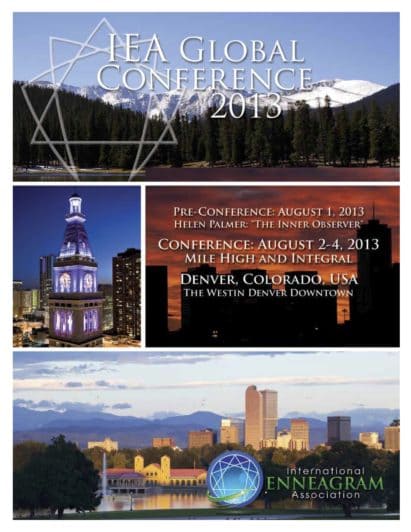 Human emotions add spice to life, nuance communication and enliven daily routine. Our feelings are a sixth sense. Evolving as essential survival tools, emotions are often problematic in contemporary life. The secret is learning how to use emotional energy to bring out your best self and become an effective leader. IQ takes second place to feeling savvy in measuring outstanding job performance. Meaning or how we feel about the data that has more influence than the facts themselves. Whether applying for a job, building a career or improving family relations, emotional expertise makes the difference. Applicants with stellar resumes often fail to impress during a face-to-face interview. Leadership is more about understanding people than data. And what you say is far less important than how you say it.
This workshop will explore the meaning and operation of emotion using the insights of the Enneagram and MBTI as a psychological GPS. Small group dynamics and discussion will allow participants to apply the material presented.
Patrick H. O'Leary, MS, MDiv, co-authored the first Enneagram text, The Enneagram: A Journey of Self-Discovery, in 1984 (ISBN 0-87193-214-8). He is an international management consultant specializing in organizational development since 1972. O'Leary teaches a continuing series of Enneagram courses at Cleveland State University. He is a Founder of IEA and served as Executive Director in 1996. O'Leary has trained and certified Enneagram teachers internationally since 1991.
Pat Stropko-O'Leary, RN. MBA, is Executive Director of Hospice of Medina County. Leading a professional staff of 140 and hundreds of volunteers, and engaging in PR and development, she has mastered the art of emotional intelligence. Pat has staffed programs to train Enneagram teachers in the US and Europe. She uses both the Enneagram and MBTI with her staff.
Patrick O'Leary
Pat Stropko-O'Leary
2013
2013 IEA Global Conference
Denver, Colorado, USA
The following content is accessible for members only, please sign in.
DO log in with the personal email address for your IEA member account.
DO NOT log in with an email address for an Accredited Enneagram School (AES) accounts or Accredited Training Program (ATP).

AESs and ATPs no longer have separate accounts.

Instead, log in with the sponsor's IEA member account in order to make changes.
If you believe this is an error, try signing out and signing in again.