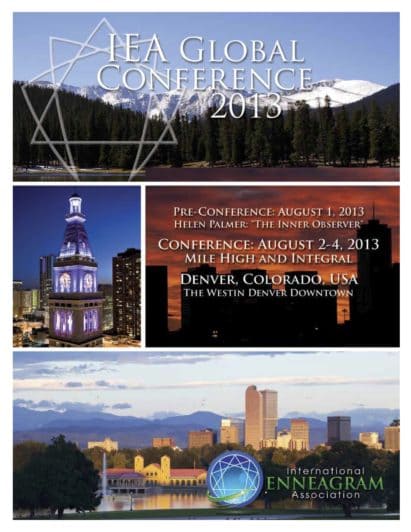 Opening to whom we truly are can require working through, not separating from, contractions from our true nature described by the Enneagram. Whether contractions arise in ongoing shadow and reactivity, trauma, disintegration or movement to integration, it is essential to have practices for transmuting them to energy for transformation to Presence and our highest qualities.
ADIEWA is a profound intentional inquiry process developed by Jane Lindsay, MSOD, and Sue Guttenstein, PhD. Its practices enable accessing of deep truth held in the fields of our body and Life itself. Supported by these practices, we experience deep, embodied understanding and shift of our contractions, and open to direct experience of Essence. People who have experienced ADIEWA call it "truly awesome."
In this session we will:
Introduce ADIEWA as a complement to the Enneagram and Integral Spiritual Practice
Build our collective field
Experience ADIEWA Resonant Voice Practice for surfacing patterns of contraction and expansion
Demonstrate Embodied Consciousness Practice for working through contraction and opening to transformation and perhaps Grace
Discuss bringing these practices into Enneagram and Integral work
Jane Lindsay is a Riso-Hudson trained Enneagram teacher, coach, consultant and psycho-spiritual development guide. Her collaboration with Sue Guttenstein has emerged the ADIEWA process which she uses in private sessions and workshops, including ones that also involve the Enneagram.
Sue Guttenstein, PhD, has practiced psychotherapy in Toronto for the last 20 years. In 2009, she co-founded the ADIEWA Centre with Jane Lindsay through which she offers individual sessions and healing circles using ADIEWA processes. Together they offer workshops that focus on personal and spiritual transformation and growth.
Jane Lindsay
Sue Guttenstein
2013
2013 IEA Global Conference
Denver, Colorado, USA
The following content is accessible for members only, please sign in.
DO log in with the personal email address for your IEA member account.
DO NOT log in with an email address for an Accredited Enneagram School (AES) accounts or Accredited Training Program (ATP).

AESs and ATPs no longer have separate accounts.

Instead, log in with the sponsor's IEA member account in order to make changes.
If you believe this is an error, try signing out and signing in again.