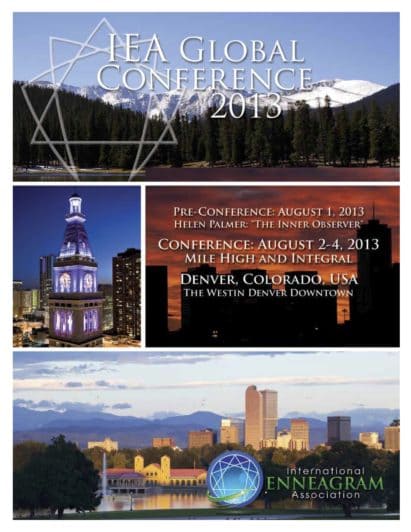 The goals of spiritual psychotherapy are to identify with one's Higher Self rather than the ego, to accept 100% responsibility for yourself and your life and to practice non attachment.
The Enneagram, a powerful and dynamic personality system offers clear suggestions that help us understand our emotional and thought patterns, our ego, that keep us from experiencing God and our spiritual nature.
This workshop will use case studies to demonstrate how the Enneagram can be a powerful tool in helping our clients to transform their life challenges into experiences of spiritual transformation. We will explore, with each type, how recognizing our object of attention, our strengths and challenges, our basic fear, our defenses, and our vices and virtues can change our relationship with God and ourselves.
Antoinette Saunders, PhD, is a practicing clinical psychologist and spiritual director. She is co-author of a book on spiritual psychotherapy: A Women's Search for Inner Peace. She is presently co-director of Transformations as well as co president of the Midwest chapter of the IEA.
Antoinette M. Saunders
2013
2013 IEA Global Conference
Denver, Colorado, USA
The following content is accessible for members only, please sign in.
DO log in with the personal email address for your IEA member account.
DO NOT log in with an email address for an Accredited Enneagram School (AES) accounts or Accredited Training Program (ATP).

AESs and ATPs no longer have separate accounts.

Instead, log in with the sponsor's IEA member account in order to make changes.
If you believe this is an error, try signing out and signing in again.