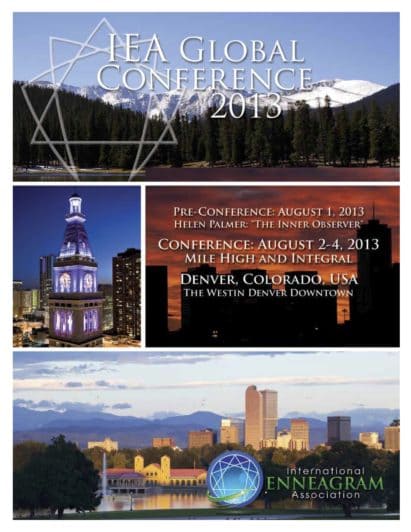 Good communicators will often unconsciously match the verbal and nonverbal behavior of others, a practice called Pacing. Pacing was first observed in the behavior of effective therapists who use it to establish a quick working rapport with their clients. A skilled therapist will often mirror a new client in subtle ways; as the client talks, the therapist may adjust her voice tone and tempo to match the client's. If a client crosses his legs, the therapist might follow; if the client nods, the therapist nods and so on. After Pacing a client, the therapist, (or coach or counselor) will then begin Leading; by changing, for example, her verbal and nonverbal behavior until the client follows in kind. This is evident when the client's outward behavior changes as well as when the client shifts to a new and more resourceful inner state. The method of Pacing and Leading adds a powerful dimension to the Enneagram. Knowing someone's Enneagram style enables you to pace their worldview and unconscious assumptions as well as lead them towards the talents and natural strengths of their style. This approach will help you establish rapport with Enneagram styles that baffle or frighten you. You can also use pacing to temporarily "become" another Enneagram style, to deeply experience a style that has qualities you admire. Join us in this workshop for a demonstration, explanation and intriguing exercise in which you can experience and use this method on the spot.
Tom Condon has taught over 800 workshops in the US, Europe and Asia. He offers specialized trainings and consulting for institutes, businesses and organizations. Tom is the author of over 50 audios, videos and books, now available as inexpensive downloads. For information about his workshops or products go to www. thechangeworks.com
Tom Condon
2013
2013 IEA Global Conference
Denver, Colorado, USA
The following content is accessible for members only, please sign in.
DO log in with the personal email address for your IEA member account.
DO NOT log in with an email address for an Accredited Enneagram School (AES) accounts or Accredited Training Program (ATP).

AESs and ATPs no longer have separate accounts.

Instead, log in with the sponsor's IEA member account in order to make changes.
If you believe this is an error, try signing out and signing in again.