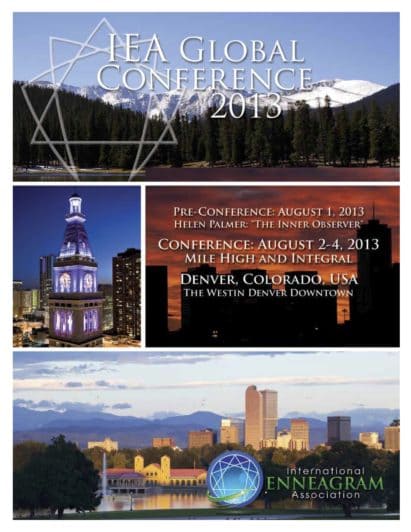 The Halin Premont Enneagram Indicator was scientifically validated in 2008 and published by the University of Louvain (Belgium) in 2009 and 2012. We present interactive results of three researches. The audience attending the workshop will be considered as researchers and will set a research hypothesis, receive the results, interpret them, discuss the consequences on our knowledge of the enneagram and find out applications. Research 1: HPEI and Professional Interests. The HPEI has been cross-referenced with the IRMR, an internationally recognized test that measures professional interests according to the Holland Codes. It defines six major types known as RIASEC: Realistic, Investigative, Artistic, Social, Enterprising, and Conventional. Research 2: HPEI and Emotional Intelligence The HPEI has been cross-referenced with the Panas Questionnaire (33 emotions and feelings) and with a Coping Questionnaire that highlight eight factors, which are as many ways to react to stressful situations: social support, problem solving, reappraisal, alcohol, religion and meaning, self-criticism, denial and desertion. Research 3: HPEI and Values. We have cross-referenced the HPEI with the Schwartz's Universal Values Theory (56 values grouped into 10 factors). Results revealed to be very interesting: numerous connections enable a better understanding of the intrinsic motivation of the 9 Types.
Philippe Halin, Graduate in literature, Graduate in clinical psychology and education, therapist, trainer, coach, lecturer. Cofounder of the Halin Prmont Enneagram Institute in Belgium, author of 4 books on the Evolutive Enneagram. Specialized in applications of the enneagram in leadership, executive coaching, brief therapy, school and career orientation.
Philippe Halin
2013
2013 IEA Global Conference
Denver, Colorado, USA
The following content is accessible for members only, please sign in.
If you believe this is an error, try signing out and signing in again.