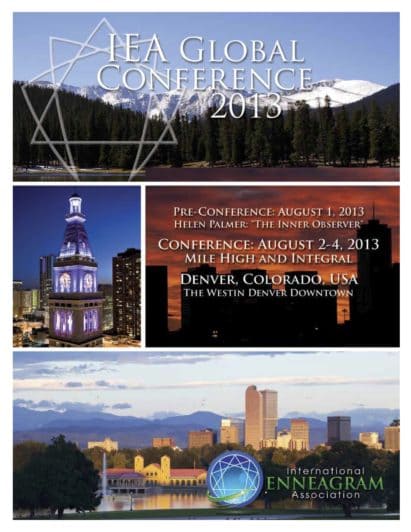 The future of leadership development will not be about building "horizontal capability" that is, the skills, abilities and behaviours needed to lead others. Rather, on how to learn, grow and change in the way in which they relate to, lead and engage others: their "vertical development." (Centre for Creative Leadership, 2012). Gayle Hardie and Malcolm Lazenby (Co-Founders of Global Leadership Foundation) are well known and recognised in the field of transformative (vertical) leadership development. Given the recent launch of their book, The Emotionally Healthy Leader, Gayle and Malcolm will share their insights and experience in how participants can continue to progress through these stages of development making sense of the world in more adaptive and inclusive ways and becoming increasingly emotionally healthy and present as a result.Vertical development cannot be achieved through just thinking or knowing about it. It requires us to be present in the experience and integrate the practices to achieve it into our daily life. Using the Enneagram as a guide in this journey to higher levels of emotional health, Gayle and Malcolm will involve participants in interactive, practical techniques and simple exercises to increase their levels of emotional health and experience the positive qualities and attributes this brings. Understanding the characteristics of type at each level and exploring this somatically as well as through Quantum Thinking (TM) techniques extends the experience in the workshop. Participants are also exposed to specific chapters from the book The Emotionally Intelligent Leader during the session, to reinforce particular ideas and concepts.
As the Co-Founders of Global Leadership Foundation, Gayle Hardie and Malcolm Lazenby are passionate about making a positive difference to people's lives, their businesses and communities–locally and globally. They are internationally recognised for their innovative and groundbreaking work with the Enneagram and Emotional Health Levels, original and transformational work in emotionally healthy leadership.
Gayle Hardie
Malcolm Lazenby
2013
2013 IEA Global Conference
Denver, Colorado, USA
The following content is accessible for members only, please sign in.
DO log in with the personal email address for your IEA member account.
DO NOT log in with an email address for an Accredited Enneagram School (AES) accounts or Accredited Training Program (ATP).

AESs and ATPs no longer have separate accounts.

Instead, log in with the sponsor's IEA member account in order to make changes.
If you believe this is an error, try signing out and signing in again.