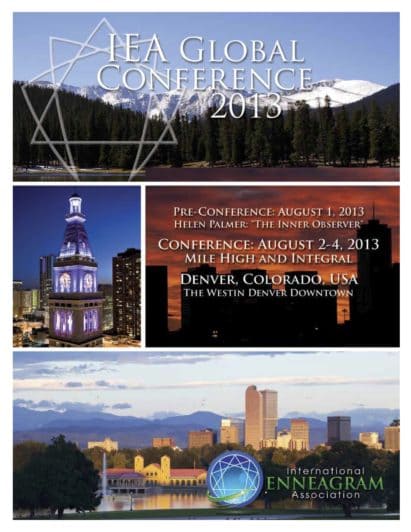 The Enneagram community will be shaped in the future by its members who are young adults today. This panel discussion brings together young leaders with new perspectives on Enneagram community building and scholarship. The discussion will focus on two areas: 1) Motivation– what young adults are looking for when they discover and learn about the Enneagram, including answers to questions about spirituality, social activism, identity and careers and, 2) Communities as "digital natives" fluent with technology, how young adults come together in communities on the internet as well as the real world. Join in the discussion in a Q/A segment to share your perspective and learn more about how the Enneagram community will evolve.
Earl J. Wagner, PhD is a software developer and long-time Enneagram enthusiast. He has worked in academic research and taught at Massachusetts Institute of Technology, Northwestern University and University of Maryland.
Earl J. Wagner
Beth O'Hara
Kacie Berghoef
2013
2013 IEA Global Conference
Denver, Colorado, USA
The following content is accessible for members only, please sign in.
If you believe this is an error, try signing out and signing in again.