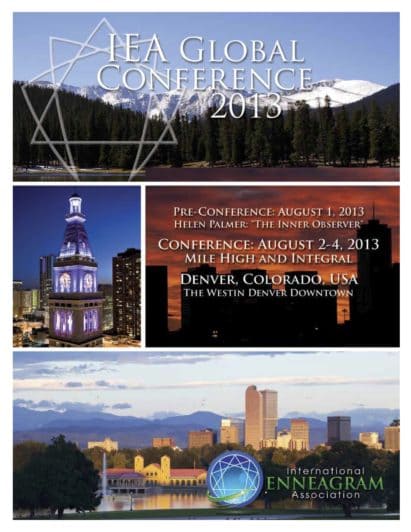 This workshop addresses the primary issues each Type must navigate to move up the Levels of Development to successful sobriety and an addiction-free life. Of great importance, and often not referenced in recovery circles, is the importance of the three instincts and how they affect early, middle and late recovery. This workshop addresses the significance and importance of understanding the Three Instincts as keys to understanding the dynamics of relapse in early, middle and late stage recovery. The Instincts have not been utilized in addiction treatment and are a missing piece that play a pivotal role in opening the doors to deeper and greater transformation on the road of recovery.
Michael Naylor is a Faculty Member of the Enneagram Institute, and a Riso-Hudson authorized teacher. He is a CTI professional coach and has served as an addictions therapist for 25 years. He facilitates Courageous Men's Transformation groups.
Michael Naylor
2013
2013 IEA Global Conference
Denver, Colorado, USA
The following content is accessible for members only, please sign in.
Note that you must log in with your individual member account.

Accredited Enneagram School (AES) accounts and Accredited Training Program (ATP) accounts are no longer supported.

Please log in with the individual sponsor account instead in order to make changes.
If you believe this is an error, try signing out and signing in again.