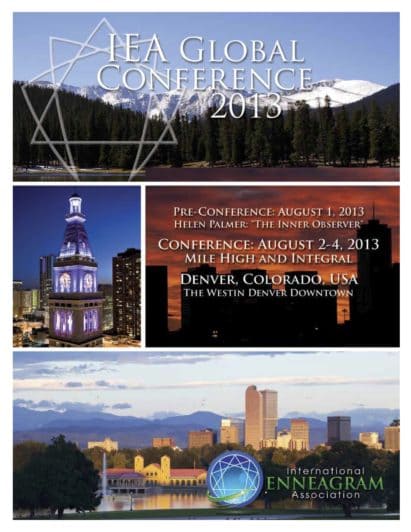 Certainly your dominant type is very important but you are also more than one type. The Enneagram is a moving system that Herb includes in his ideas of sequence (your three most used types which gives you a unique flavor in your typology) and how to actively develop other types beyond your core type. Herb will share ideas that challenge some of the traditional ideas of stress and secure types and he will emphasize the importance of understanding your instinctual subtype sequence, wings, clusters and many practical ways to use the Enneagram to enhance your life. He will be happy to interview anyone attending to clarify subtype, sequence, wing, etc.
Herb Pearce has taught 2000 Enneagram workshops, staff trainings and presentations in 22 years. Using the Enneagram in his psychotherapy/coaching practice for individuals, couples and families in Arlington, MA, he is the author of The Idiot's Guide to the Enneagram, Enneagram Beyond the Basics and Herb's Tips for Living.
Herb Pearce
2013
2013 IEA Global Conference
Denver, Colorado, USA
The following content is accessible for members only, please sign in.
DO log in with the personal email address for your IEA member account.
DO NOT log in with an email address for an Accredited Enneagram School (AES) accounts or Accredited Training Program (ATP).

AESs and ATPs no longer have separate accounts.

Instead, log in with the sponsor's IEA member account in order to make changes.
If you believe this is an error, try signing out and signing in again.