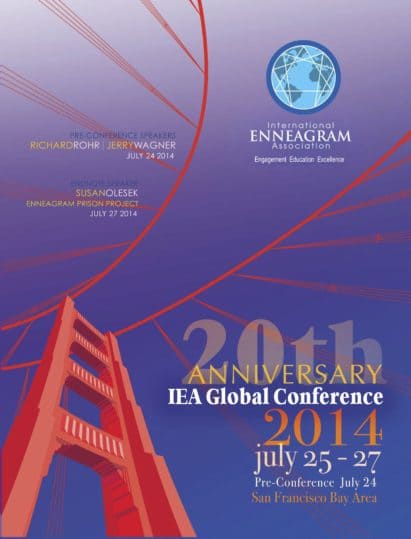 The labyrinth is an ancient circular pattern, a symbol of wholeness, in which one follows a single path as it spirals to the center and then follows the same path out. This experiential learning session of walking a canvas Labyrinth design offers the possibility of gaining insights into the patterns of one's Enneagram type. As circular patterns, both the Enneagram and the Labyrinth support self-reflection for inquiry. The labyrinth offers an opportunity to pose an Enneagram type question and to listen for your essence' response. The Chartres Labyrinth is a calming, balanced design that reduces distractions. Like the Enneagram, walking the labyrinth is a spiritual practice that opens the heart, awakens the mind, and grounds the body. Conference participants will be encouraged to be aware of their thoughts, to be in the moment, and to let go of expectations. Silence provides a way to move to levels beyond words. In addition to walking the Chartres Labyrinth design, this session includes presenting connections between the Enneagram and the Labyrinth, processing th walk through journaling and art materials, and witnessing community through small and large group discussion. Limit 25 participants.
MJ McGregor
2014
2014 IEA Global Conference
San Francisco Bay Area, California, USA
The following content is accessible for members only, please sign in.
DO log in with the personal email address for your IEA member account.
DO NOT log in with an email address for an Accredited Enneagram School (AES) accounts or Accredited Training Program (ATP).

AESs and ATPs no longer have separate accounts.

Instead, log in with the sponsor's IEA member account in order to make changes.
If you believe this is an error, try signing out and signing in again.