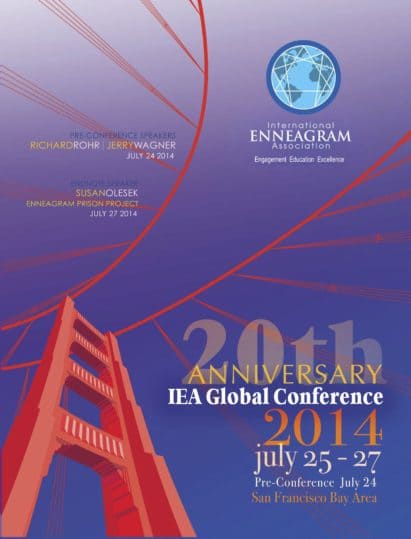 In this workshop Tom will cycle around the Enneagram revealing the role fear plays within each style, before landing in the Fear Triad for an in-depth discussion. The purpose of the workshop is two-fold: to understand in greater detail the role of fear – minor in some styles, major in others–and explore how people internally create fear–its purpose, benefits and secret sensory structure. Tom will then demonstrate a powerful way to work with fear using NLP's vaunted Fast Phobia Cure on an audience volunteer with an active phobia. He will show how this method can be applied to working with fear in all Enneagram styles. Tom will also touch on a variety of other methods that can help people reduce, modify and befriend their fears. If you are a coach, counselor, therapist; or you struggle with fear or live with a fearful person, come for a frightening enlightening experience.
Tom Condon
2014
2014 IEA Global Conference
San Francisco Bay Area, California, USA
The following content is accessible for members only, please sign in.
If you believe this is an error, try signing out and signing in again.