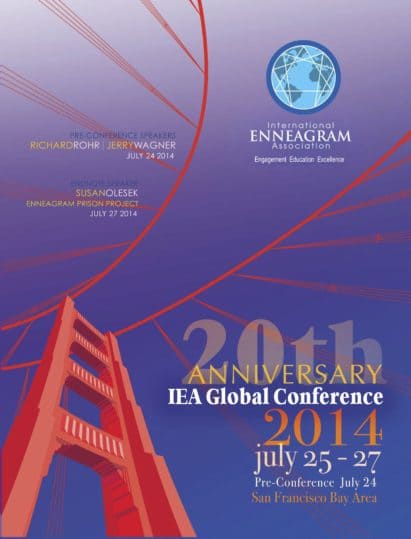 Moving on the Lines – resources for personal growth and inner work. The Enneagram is a dynamic system, meaning that energy flows on the lines of the diagram. This was described by Mr. Gurdjieff as he spoke about the natural laws of the universe encoded in the symbol: "The enneagram is perpetual motion….. a machine of eternal movement." In this workshop we'll explore: What do these lines and their connections mean for our personality type and how can we apply this to our personal growth? When do we move on the lines? Can we do this intentionally? How do we get there? We'll focus on the positive resources of our wing points and psycho-dynamic (arrow) points with an emphasis on the heart/security point, which offers us big opportunities for healing and integration. Understanding our movements on the lines is a way to bring awareness to what Gurdjieff, and others, called our many "I's" or separate selves. We'll also look at using the Law of Three with initiating, resisting, and reconciling forces as necessary parts of our development. The lecture part will be limited so that we can meet in type groups and then interview one another and discuss our experiences.
Peter O'Hanrahan
2014
2014 IEA Global Conference
San Francisco Bay Area, California, USA
The following content is accessible for members only, please sign in.
DO log in with the personal email address for your IEA member account.
DO NOT log in with an email address for an Accredited Enneagram School (AES) accounts or Accredited Training Program (ATP).

AESs and ATPs no longer have separate accounts.

Instead, log in with the sponsor's IEA member account in order to make changes.
If you believe this is an error, try signing out and signing in again.