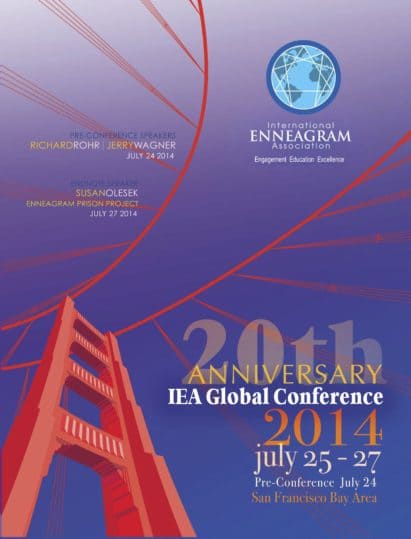 Although the Enneagram is often taught by focusing on types as personality fixations, scientific research in the emerging field of positive psychology points out the advantages of emphasizing human potential (rather than human deficiency). In this talk, I will present the pioneering research done by positive psychology innovators–e.g., Martin Seligman, Mihaly Csikszentmiyalhi, and C. Robert Cloninger–and the many applications for this research in Enneagram work. I will particularly focus on how positive psychology conceives of a positive approach: as facilitating eudaimonia, the kind of deep inner well-being that transforms not only the individual but the environment around her. Workshop participants will have the opportunity to participate firsthand in exercises that have been shown to facilitate this deep inner sense of well-being. They will also receive handouts summarizing key points of positive psychology research and how it can be applied in Enneagram work.
Susan Rhodes
2014
2014 IEA Global Conference
San Francisco Bay Area, California, USA
The following content is accessible for members only, please sign in.
DO log in with the personal email address for your IEA member account.
DO NOT log in with an email address for an Accredited Enneagram School (AES) accounts or Accredited Training Program (ATP).

AESs and ATPs no longer have separate accounts.

Instead, log in with the sponsor's IEA member account in order to make changes.
If you believe this is an error, try signing out and signing in again.